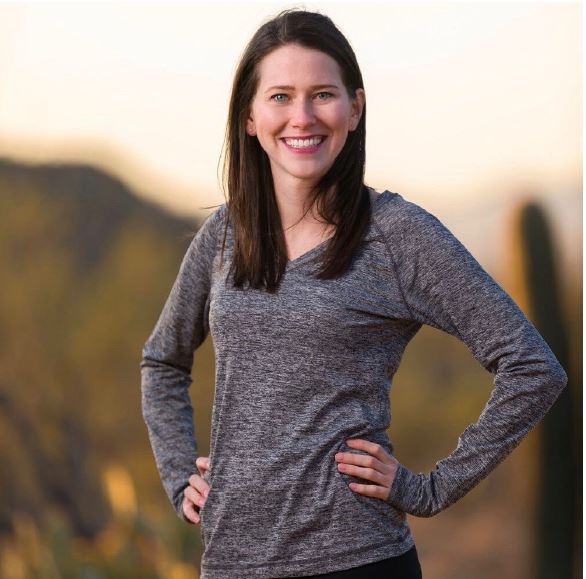 Occupational Therapy for Parkinson's
PWR! Wellness Series
November 18th, 2020
4:30-6:00 pm (Arizona Time)
Occupational therapists empower people to increase independence and overall function in daily life activities. Emily Rich, a PWR!Moves Certified Therapist, will share an overview of strategies OTs implement in treating symptoms of PD. She will share strategies for improving fine motor skills needed for: buttoning clothes, tying shoes, writing by hand, and feeding/eating.  She will also share techniques to increase safety in the bathroom, prevent falls, make modifications to conserve energy and decrease fatigue, encourage independence in kitchen tasks and cognitive/thinking skills, achieve restful sleep, and more.
Previously Recorded Wellness Series
Wellness Series Summary: Occupational Therapy for Parkinson's Disease with Emily Rich, OTR/L, M.O.T. 
Below is a summary of the presentation.
How can an occupational therapist benefit you? 
Improve your ability to perform activities of daily living

 
Energy conservation techniques

 

Strategies to improve fine motor skills

 

Increasing safety and independence in the home

 

Techniques for improved sleep

 
Dressing 
Use a button hook to assist with dressing

 

Swap out your shoelaces for no tie laces

 

Take medications prior to dressing

 

Perform hand boosts before dressing!

 
Handwriting 
Build up your writing utensil

 

Write on a vertical surface

 

Make sure your shoulder and legs are supported on a solid surface

 

Use wide ruled lined paper

 

Practice daily!

 
Eating and Feeding 
Use weighted utensils or utensils with a built-up handle

 

Perform hand boosts before eating!

 
Energy Conservation 
Take breaks as needed

 

Don't overdo 

it

 
Creating a Safe Environment 
Reduce clutter

 

Remove rugs

 
Place chairs around the home for seated breaks

 
Sleep 
Get into a routine

 

Decrease stimulation one hour before bedtime

 

Make sure you have good lighting during the day and adequate darkness at night

 
Practice belly breathing with a focus on long exhales through the nose

 
Orthostatic Hypotension 
Get up slowly

 

Drink around 100 ounces of fluids daily

 

Eat multiple smaller meals instead of a few large meals

 
Before standing, cross your legs and squeeze them together or squeeze your glutes 

 

If you feel lightheaded, squat or sit back 

down

 

 
Cognition 
Limit multi-tasking

 

Use calendars and alarms as reminders

 
Practice mindfulness

 

Mentally rehearse what you need to do to prepare 

 

Keep a positive attitude 

 
Medication 
Keep medication in the same place somewhere that is easy to remember

 
Create a medication list with all of your medications, why you are taking them, and any that you have stopped 

taking

 

MediSafe

 app is great for reminders

 

Med-Q is a digital pillbox 

 

Online pharmacies are available too (ex. 

PillPack

)

 
I have Amy here with me today, and we are going to demo some ways you can help as a care partner or care giver help your loved one or someone you know with Parkinson's get up from a chair.
Read More