We're ready to help you live your best life with Parkinson's
Join us for the PWR! Virtual Experience
Research continues to show that exercise is a proactive and positive way to continue to combat Parkinson's symptoms, so you can have an active life and live your life on your own terms. 
PWR!Moves are designed specifically to help you reduce your Parkinson's symptoms. 
For over a decade, we've worked exclusively with people with Parkinson's, and we've see firsthand what a difference our classes and PWR!Moves can make in people's lives.
Improve Balance, Strength, Flexibility & Posture
Improve Your Life
Thom is signing up for another 5K! Go Thom!!
Dr. Becky Farley explains why you need the multi-level classes in a Parkinson's program and an assessment which is provided in the PWR! Virtual Experience. We want you to be successful!
Parkinson's is different for everyone.
We've researched it, pioneered PD-specific treatment, and joined our clients on their journeys.
We know each person with Parkinson's is experiencing the disease and its effects differently.
That means we have to incorporate everything we know in order to build a program that's effective for all people with PD.
For more than a decade, we've been training PWR!Moves Certified Professionals across the United States and the world.
Now, we're sharing this expertise with you directly,
and we're thrilled to have you join us for the PWR! Virtual Experience.
"PWR! to the people is a real thing, and if you have PD, you absolutely need to become a member and/or client. Regardless of where you are in your Parkinson's journey, you will be welcomed and will benefit tremendously."
-Thom C.
"I always feel better after an exercise class - energized and less stiff."
-Louise W.
What to look forward to with PWR! Virtual Experience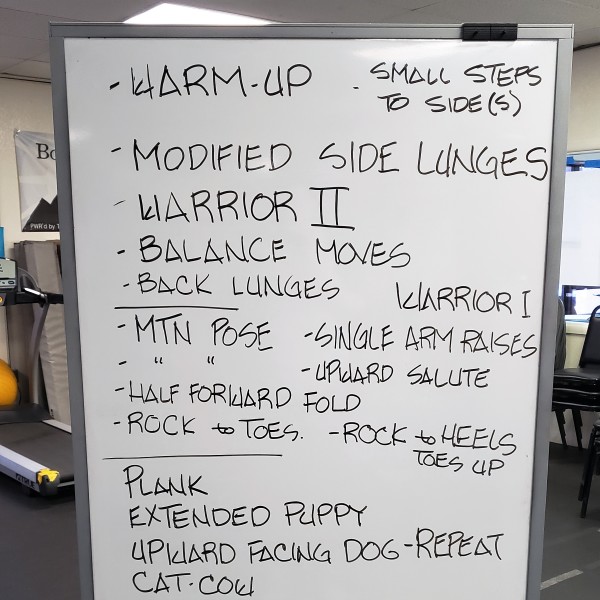 Guided Plans
Why play the "pick an exercise video" game when you can follow video plans curated with you in mind?
We're here to help every step of the way! Our guided plans include core exercise classes, specialty classes, and even more! Filled with tutorials on how to begin, where to go, and checkpoints for success, you'll never wonder what the next step is.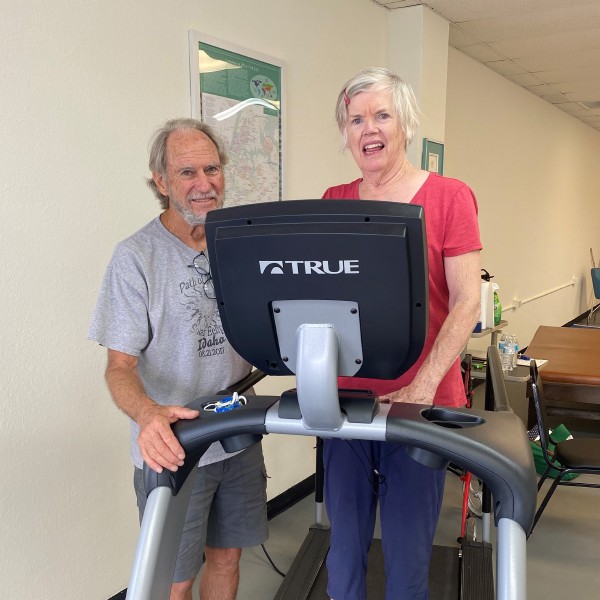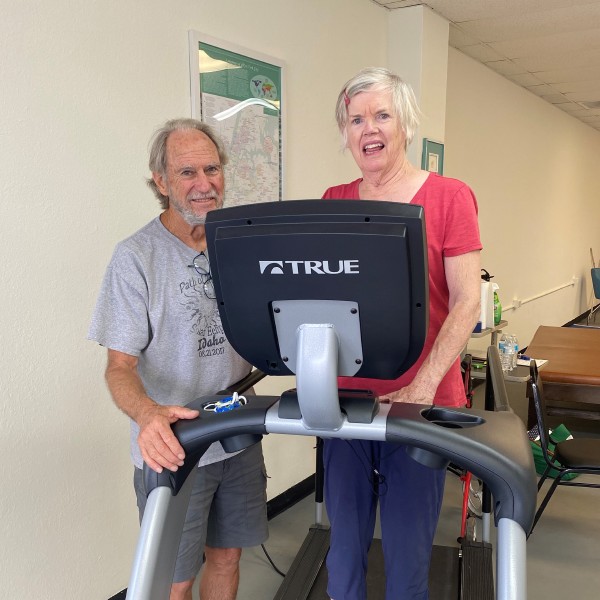 Parkinson's Focused
Our experts focus on PD all day, every day, and we have for over a decade.
We offer high and low intensity exercise videos for people with Parkinson disease. We create videos specific to Parkinson's that include guidance on how to function your best in your everyday life. We want to get exercising, but we also want to help you put on a seatbelt, get out of bed every day, and live your very best, full life.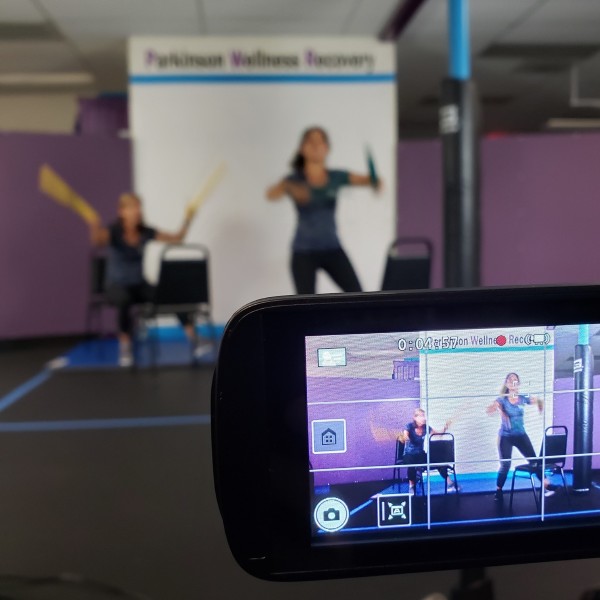 Live Virtual Classes via Zoom
We want to see you! Keep motivated and moving with our live Zoom classes.
In order to fulfill our mission, we're dedicated to helping our members into classes that are tailored to their needs and interests and support them on their individual PD journeys. Our live virtual classes allow us to see you, connect with you, and help you get the most out of your classes.
Additional Materials
You probably have questions—let us help you find the right answers.
We have handouts. We have wellness tips. We have surveys and self-assessments. You'll have access to lectures and Q&A sessions with PWR!Gym staff and other PD experts. We're committed to doing whatever we can to help you on your PD journey, and we always will be.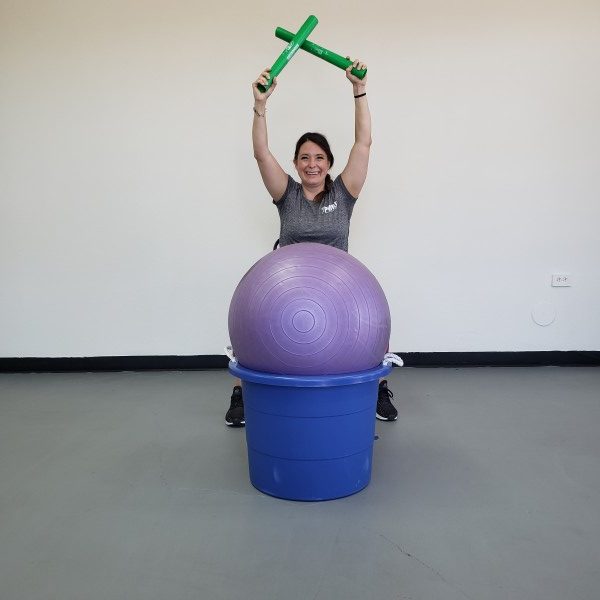 Class Variety
From boxing to yoga, we've got something for everyone!
We have an ever-growing library of classes that includes Yoga, Tai Chi, Strength Training, and more. We spice it up with dance, drumming, and cognitive challenge specialty classes, and help cool it down with stretching and meditation offerings. We're always adding new classes, so you keep having new fun!
PWR!ful Community
With each new member, our community grows—we'd love for you to join us!
Our PWR! model relies on community, and we're still excited every time we get to welcome someone new to ours.  Because we know how important social support is, we provide opportunities to learn and grow and create conversation and community for our clients and their care partners. Come join us!
Offering 3 Membership Levels
Choose from 3 ways to be supported by over a decade of Parkinson disease expertise
Virtual Membership is perfect for you if...
You're self-motivated, experienced with tracking your own progress, and can't wait to get started, or if you'd like to see the PWR! Virtual Experience difference before you consider another membership level.
Gold Membership is perfect for you if...
You prefer more variety in the exercise you do, are looking forward to the community joining live classes creates, and want expanded, priority access to expert guidance along the way to help you get the most out of your exercise experience.
Platinum Membership is perfect for you if...
You crave tons of exercise options, the benefits of additional live classes, and priority access to

expert guidance, live seminars, webinars, and research updates from Parkinson disease experts.
THE PWR! VIRTUAL
EXPERIENCE
"I was walking along just fine, keeping up with no problem. And then my legs stopped working. My shuffle was so good; it would have made a penguin proud. I actually came to a dead stop………."
Thom Cope, Board Member
Read More
"There is no question in my mind that the exercise regimen provided by the gym has been a major factor in my being able to maintain my level of functioning in terms of both mobile and non-mobile symptoms."
-John Ritchie, Board Member
Read More