Move better and feel better
Join us for the PWR! Virtual Experience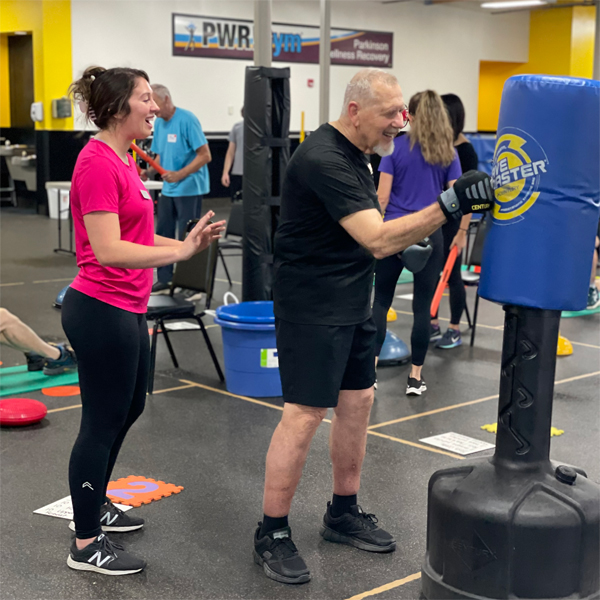 Parkinson's is different for everyone, but we all know that symptoms affect each of us deeply.
Have you noticed shuffling? Slower movement? Freezing? Anxiety?
What if you could combat some of those symptoms in order to have a more active life?
With the PWR! Virtual Experience, we can help you live your life ON YOUR OWN TERMS!
For over a decade, at Parkinson Wellness Recovery we have worked exclusively with people with Parkinson's disease and have seen firsthand what a huge difference our program can make in peoples' lives.
The PWR! Virtual Experience is a guided exercise membership designed specifically to help you reduce your symptoms from Parkinson's - proactively and positively.
ARE YOU READY take action against Parkinson's? Join the PWR! Virtual Experience: Choose from the programs below.

PACKAGES
$40.00
10-12 Pre-recorded exercise videos

Tips & Tricks to improve symptoms of Parkinson disease

Calendar with targeted exercise plan

Catered step-by-step programming

Complete 4-week workout program
SUBSCRIPTION
$75.00
Real-time access to live exercise classes (via Zoom)

Video library with 600+ videos - PWR!Moves, HIIT, Circuit & more

High, low, & moderate intensity classes to choose from

Guided Plans for 8 weeks of exercise

Tips & Tricks to improve symptoms

Pay monthly - Cancel anytime
Watch Cat and find out what the PWR! Virtual Experience can do for you.
What to look forward to with the PWR! Virtual Experience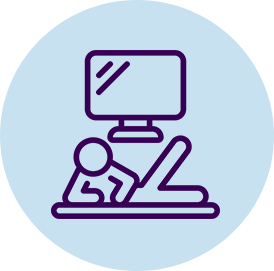 Customized, On-demand Workouts
Our wide variety of pre-recorded classes, along with advice from our expert instructors, allows you to create the best workout for you.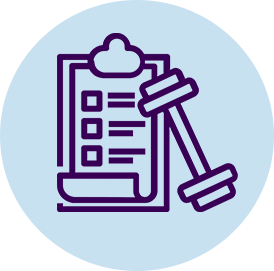 Our guided exercise plans offer you a roadmap to follow while exercising. Our experts designed them for people with Parkinson's so you'll always know what's next.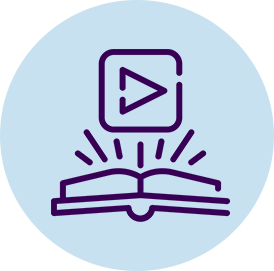 Our Video Library allows you to browse by topic to find exactly the video you're looking for.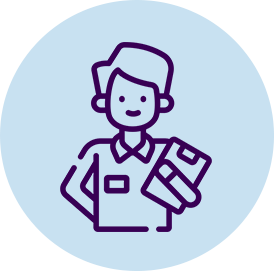 We have a staff of 15+ PD exercise specialists with over 100 years' combined experience working specifically with people with Parkinson's.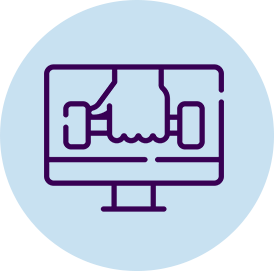 LIVE CLASSES
THAT FIT YOU
Hour-long live classes offered at high, low, and moderate intensities--we have classes you'll thrive in that fit your own fitness and functional levels.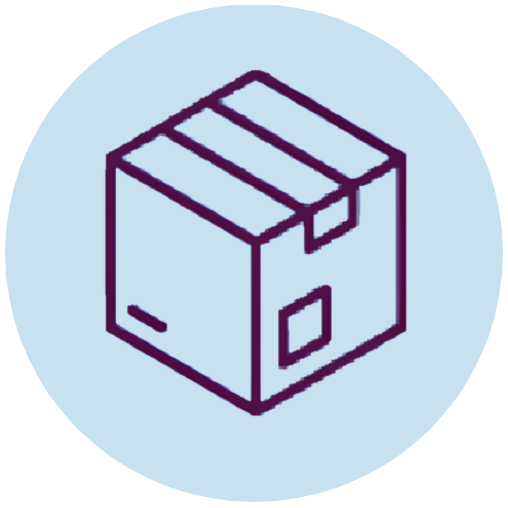 Packages to Target Specific Symptoms
Packages of 10-12 videos with specific topics to improve symptoms associated with Parkinson's, including strength, balance, and hand movement.
Use the PWR! Virtual Experience in two ways:
Option 1: Register for our Subscription.
Receive access to a video library with hundreds of exercise videos designed with your symptoms in mind.
Experience high and low intensity versions, so that you can exercise no matter how fit you are right now.
Participate in live classes led by the experts at the PWR!Gym in Tucson, Arizona and get support in real time!
Option 2: Purchase a tailored exercise Package.
Each package gives you the exercises to improve one symptom of Parkinson's.
Packages include: 10-12 videos, extra tips and tricks, a calendar of activities, and access to resources to help you exercise successfully.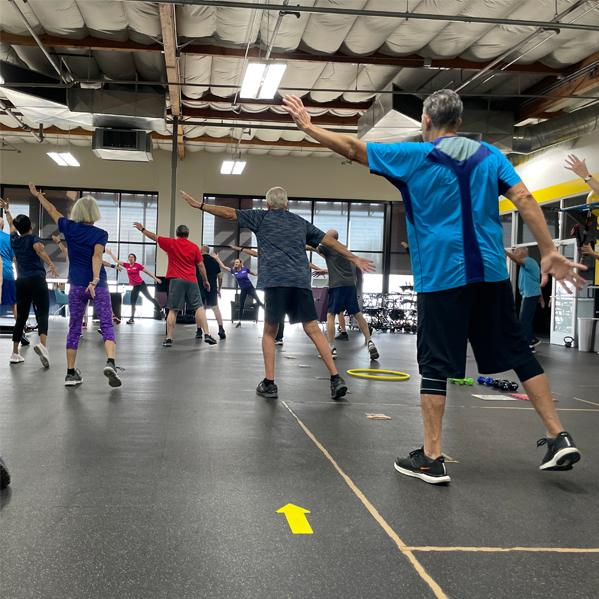 Our Guided Programs Can Help You:
Improve your balance, flexibility, strength & posture ...and improve your life!
Like Thom, who's running another 5K! GO THOM!
Try our free classes and see first hand how the PWR! Virtual Experience can benefit you throughout your Parkinson's journey.