Becky Farley, MS, PhD
Parkinson Disease Exercise Specialist
Dr. Becky Farley is a physical therapist, neuroscientist, and Parkinson exercise specialist, as well as the Chief Scientific Officer and Founder of Parkinson Wellness Recovery | PWR!. As an expert on exercise for people with PD, Dr. Farley delivers seminars across the world and leads our professional education faculty.  Since 2006, Dr. Farley has been sharing her expertise and has trained thousands of therapists and fitness professionals, teaching them how to more effectively work with people with Parkinson's and to work together to best support them as they work toward achieving PD-specific functional and quality of life goals.
Becky is also the creator of PWR!Moves, a Parkinson-specific skill training approach that uses exercise to directly target specific PD symptoms to help with everyday functional mobility.  Becky teaches a variety of our exercise classes, so you'll have the opportunity to do your PWR!Moves with their creator.  With her expert guidance, you'll know that you're getting high-quality workouts and gaining an understanding of how to use the PWR!Moves throughout your daily life.
Becky offers physical therapy to clients in Arizona and California wellness consultations to those outside of Arizona and California.
Outside the PWR!Gym, Becky loves cycling, yoga, and gardening (even though she's almost certainly still thinking about new programming, our research, and advances in PD exercise science during those activities.) 😊  Becky has dreamed of an online resource like our Virtual Experience for over a decade, and is thrilled that it's finally up and running.  She is so excited to share her knowledge, get people with PD across the US and world moving, and to help an even broader population get better and stay better with exercise.
Calli Hutchison, DPT
Parkinson Disease Exercise Specialist
Calli first discovered her passion for working with people with Parkinson disease in 2014, as an undergrad working on a PD research study.  A few years later, she first joined the PWR! family as a physical therapy student on a clinical rotation. Calli found working at the PWR!Gym so deeply rewarding that, after graduation, she accepted a position as one of our full-time physical therapists, and she, her husband, and their three cats, Nugget, Peanut, and Khaleesi, moved to Tucson. In addition to treating clients, Calli organizes our Wellness Series and social events.
Calli offers physical therapy to clients in Arizona and wellness consultations to those outside of Arizona.
Outside the gym, Calli loves to travel—she's been to four continents and she and her husband, Taylor, visit craft breweries everywhere they travel to.
Catherine D. Printz, DPT
Parkinson Disease Exercise Specialist
Board Certified Neurologic Clinical Specialist
Catherine (Cat) specializes in neurological physical therapy, has worked in both inpatient and outpatient settings at the University of California in San Diego and San Francisco, and served as an Assistant Clinical Professor at UCSF's School of Medicine. Cat is board-certified as a neurologic certified specialist by the American Board of Physical Therapy Specialties and holds several certifications specifically tailored to the treatment of patients with Parkinson disease; she is a PWR!Moves Certified Therapist and Instructor, as well as certified in LSVT BIG. She joined the PWR!Gym in 2018 as a staff physical therapist and now serves as the Director of Rehabilitative and Exercise Therapies.
Cat offers physical therapy to clients in Arizona and wellness consultations to those outside of Arizona.
In her free time, Cat enjoys running, biking, acting as a diabetes advocate, and spending time with her young son, who loves dinosaurs almost as much as he loves the family's three Bengals, Thor, Loki, and Squeakers.
Jennifer Bazan-Wigle, DPT, CEEAA®
Parkinson Disease Exercise Specialist
Jennifer Bazan-Wigle has worked in neurological rehabilitation for the entirety of her physical therapy career and has focused on people with Parkinson disease since 2013.  She specializes in one-on-one rehabilitation, specifically for those with freezing of gait and advanced PD, and group exercise instruction.  Jennifer is a senior member of our professional education faculty and, in addition to delivering countless presentations on PD, has delivered over 70 training workshops across the US and world.  In doing so, Jennifer has helped thousands of physical therapists, occupational therapists, and fitness professionals implement evidence-based rehabilitation and group exercise for people with Parkinson disease.
Jenn loves exercising and teaching exercise therapy classes (and even owns more workout clothes than regular clothes!).  Jenn teaches all kinds of classes, but you'll see her most frequently in our cardio and circuit classes.
Jenn offers physical therapy to clients in Arizona and California and wellness consultations to those outside of Arizona and California. 
Outside the gym, Jenn and her chocolate lab, Ripp, go hiking every morning, and in the summer months, Ripp adorably finishes up by taking a flying leap into the pool.  Jenn also loves music and dancing, cooking, and traveling—two of her favorite trips ever were spent diving in Palau and exploring shrines in Nikko, Japan.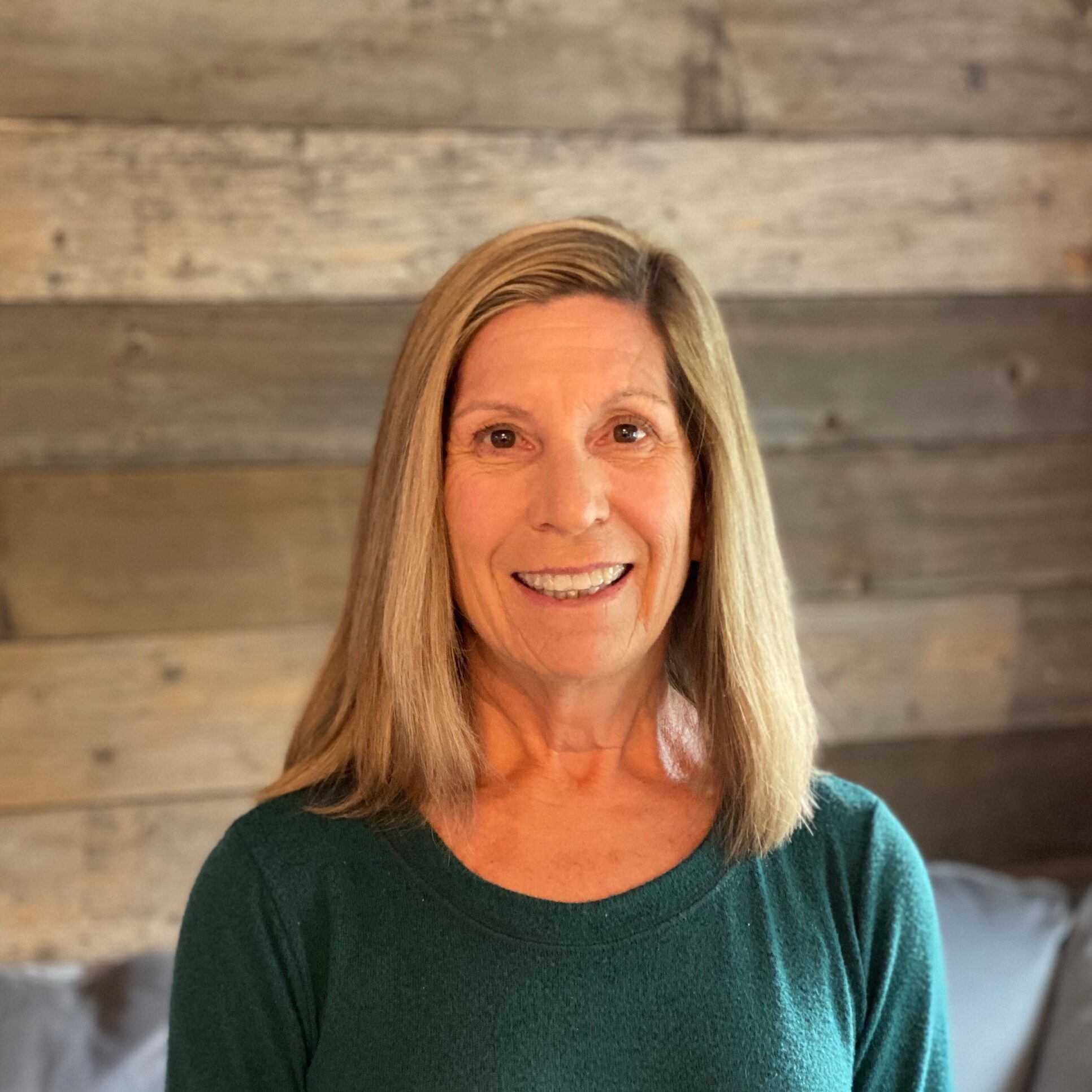 Nancy Nelson, ACE-CPT
Parkinson Disease Exercise Specialist
Nancy Nelson brings over 30 years of experience in the health and wellness industry to her role as Exercise Therapy Programs Manager at the PWR!Gym. An avid proponent of continued education and training, she holds numerous credentials, including an ACE Personal Trainer certification, a Rock Steady Boxing certification, a Delay the Disease certification, Brian Grant Foundation training, Group Exercise Instructor training, and Parkinson Exercise Specialist.
For the past 15 years, Nancy has worked almost exclusively with people with Parkinson disease.  In 2009, Nancy founded her company, PDEX, LLC, to offer group classes and personal training for people with Parkinson's throughout Portland, Oregon. During this time, she also taught evidence-based programs and conducted research projects with a focus on patients with Parkinson's disease and cancer for both the Oregon Health Sciences University and the Oregon Research Institute.
Nancy took her first PWR!Moves training in 2012, and in 2016, Nancy moved to Tucson to fulfill her dream of joining the PWR! team.  Most recently, Nancy is thrilled to join our professional education faculty and to be able to share her expertise with participants across the US and world.
You'll take all kinds of classes with Nancy, including PD-specific boxing, cardio, and Tai Chi.  Outside of the gym, Nancy loves cycling, cooking, and her two English Springer Spaniels, Kimber and Hazel.
Natalie Comerford-Dadey NCPT., BSRT., RRT.
Parkinson Disease Exercise Specialist
Natalie has been teaching for the PWR!Gym since 2013. Her love of mat Pilates, a format she began teaching in 2007, opened the door to becoming a PWR!Moves Certified Instructor, which evolved into more teaching opportunities, and ultimately a change of careers. Prior to teaching exercise classes full-time, Natalie spent 14 years in Respiratory and Sleep Medicine in hospital settings and 5 years teaching Polysomnography for Pima Medical Institute. During Natalie's time at PWR!, she has completed comprehensive Pilates training and national certification, (as well as certifications for formats including Barre', TRX, Silver Sneakers, Pop Pilates, and PiYo.) She loves working with special populations and having a positive impact on the quality of life for the individuals who attend her classes and private sessions. Natalie hopes to grow in her practice at PWR! and also as a Pilates instructor.
Pandora Larsen, ACE-CPT, ACE-GFI
Parkinson Disease Exercise Specialist
Pandora specializes health and wellness and the unique needs of people as they age and has worked in the fitness industry for over 25 years. After beginning her career as an ACE Certified Group Fitness Instructor and became an ACE Certified Personal Trainer in 2010. In addition to her ACE credentials, Pandora is a PWR!Moves Certified Instructor, Rock Steady Boxing Coach, a TRX personal trainer, TRX group fitness instructor, Silver Sneakers instructor, RIPPED instructor, Tabata Bootcamp instructor, Pima Council on Aging Matter of Balance instructor, and an experienced long distance runner. Before joining the PWR! team, Pandora worked as a Wellness Coordinator for the YMCA and as a Lifestyle Director for the Highlands at Dove Mountain 55+ active adult community.
In her free time, Pandora loves to be outdoors running, biking, hiking, and camping. Spending time with her husband and 3 children is what she most treasures.
Amy Holthaus, PT, DPT
Parkinson Disease Exercise Specialist
Amy is joining the PWR! team all the way from the small town of Fort Loramie, Ohio. She graduated from Bowling Green State University with a Bachelor's degree in Applied Health Science in 2018 and a Doctor of Physical Therapy with an Interdisciplinary Specialization in Global Health from The Ohio State University in 2021. Amy completed her final clinical experience at the PWR!Gym and found the experience so fulfilling that she accepted a full-time position as a physical therapist upon graduation. In her free time, Amy enjoys hiking, biking, running, and spending time with her friends and family, especially her niece and nephew!
Sarah Higinbotham, PTA 
Physical Therapist Assistant 
Sarah has been a Licensed Physical Therapist Assistant (PTA) at PWR! since August 2022. She provides one-on-one physical therapy sessions, wellness visits, and teaches PD-specific group exercise classes.  
She has been a licensed PTA since May 2019 and earned her personal training certification in 2023. Prior to her position at PWR!, she worked in an outpatient clinic with patients with orthopedic and neurologic diagnoses and occasionally with patients with the sports medicine population. She has vast experience working with people with stroke, Parkinson's Disease, traumatic brain injury, and amputations.  
Sarah also coached middle and high school girls' basketball and lacrosse for 3 years and completed one-on-one and small-group training sessions for lacrosse.  She is originally from southeastern Virginia and enjoys playing with her pup - Poppy, working out, and anything on the water. 
Melissa Kelly
Fitness Coordinator
Melissa started working at PWR! in August 2022 as an Exercise Therapist teaching group classes. She is now serving as the Fitness Coordinator and continuing to lead group classes.
Before coming to PWR!, Melissa worked in a local gym as a Master Personal Trainer and as a flexologist at the Stretch Lab where she performed assisted stretching on people using the "contract, release" method. She continues to teach indoor cycling classes at LA Fitness. It is not unusual to see her riding her bike into work as well.
In addition to cycling, one of her greatest loves is judo, a Japanese martial art that dates to 1882. She says there are few things that make her smile as much as seeing an eight-year-old girl learn to legitimately throw a full-grown man.
Shelley Hockensmith, PT, MPT
Physical Therapist
Board Certified Neurologic Clinical Specialist
Shelley Hockensmith is a physical therapist. She has been a PWR! supporter since its conception, helping as a consulting therapist for many years and then joining the therapy team in 2019.
Shelley has been a physical therapist for 20 years with experience primarily in outpatient neurological clinics. She has been a Board Certified Neurologic Specialist since 2007 and has specialized training in movement disorders as well as balance and vestibular disorders. In addition to providing individualized therapy, she also serves as faculty in PWR! professional training. Shelley has been a professional volunteer for several adaptive sports organizations locally and internationally.
A southern Indiana native, Shelley graduated from the University of Evansville in 2003 and moved to Tucson in 2005. She enjoys working in her desert gardens and is an avid exerciser which helps her keep up with her two very active boys.
Jennifer Thrasher
Therapy Coordinator
Joshua Fias
Project Manager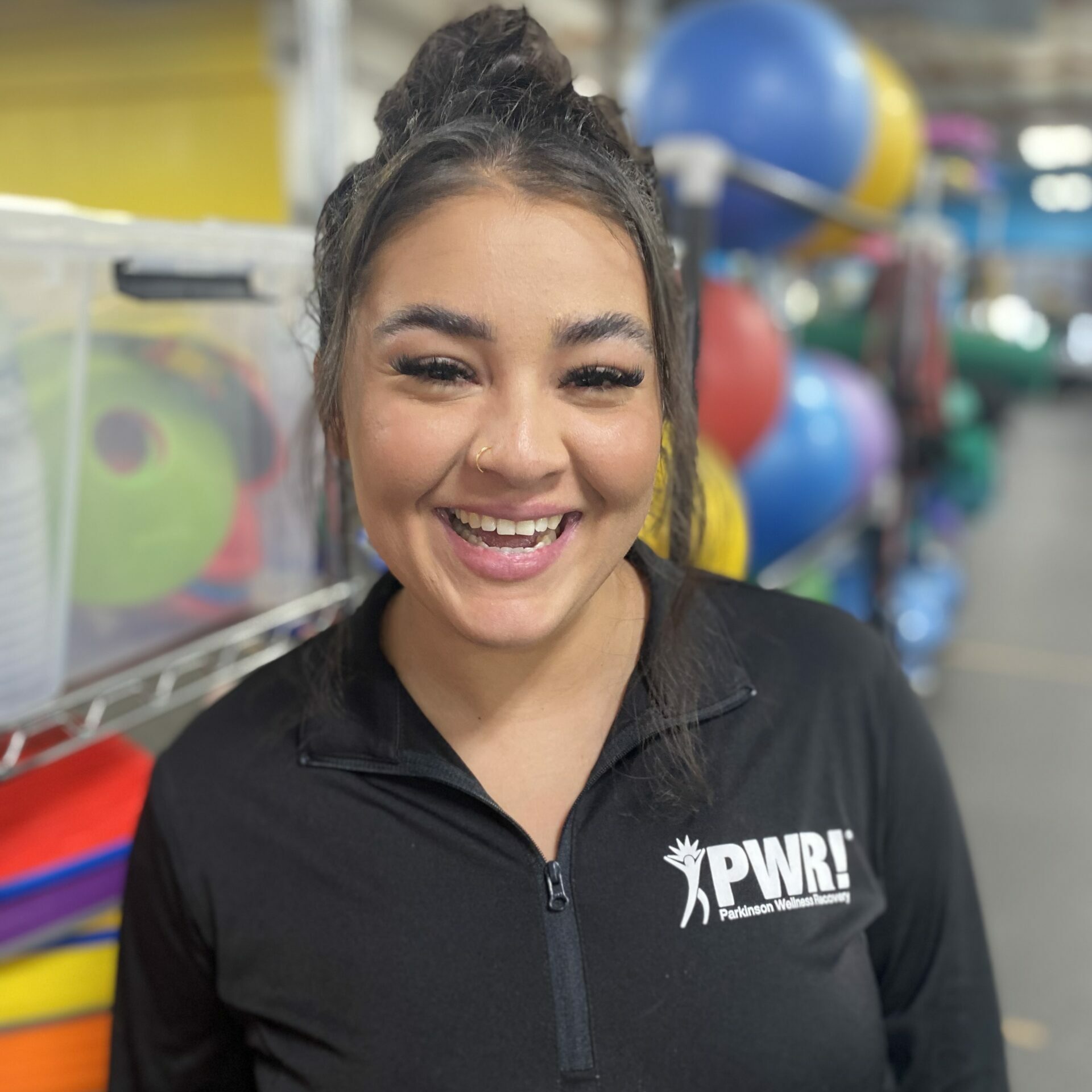 Angelica Somoza
Therapy Coordinator
The PWR! Virtual Experience team is supported by our PWR!Gym facility, Board of Directors, and other PWR! staff. To read about the rest of the PWR! team, click the button below.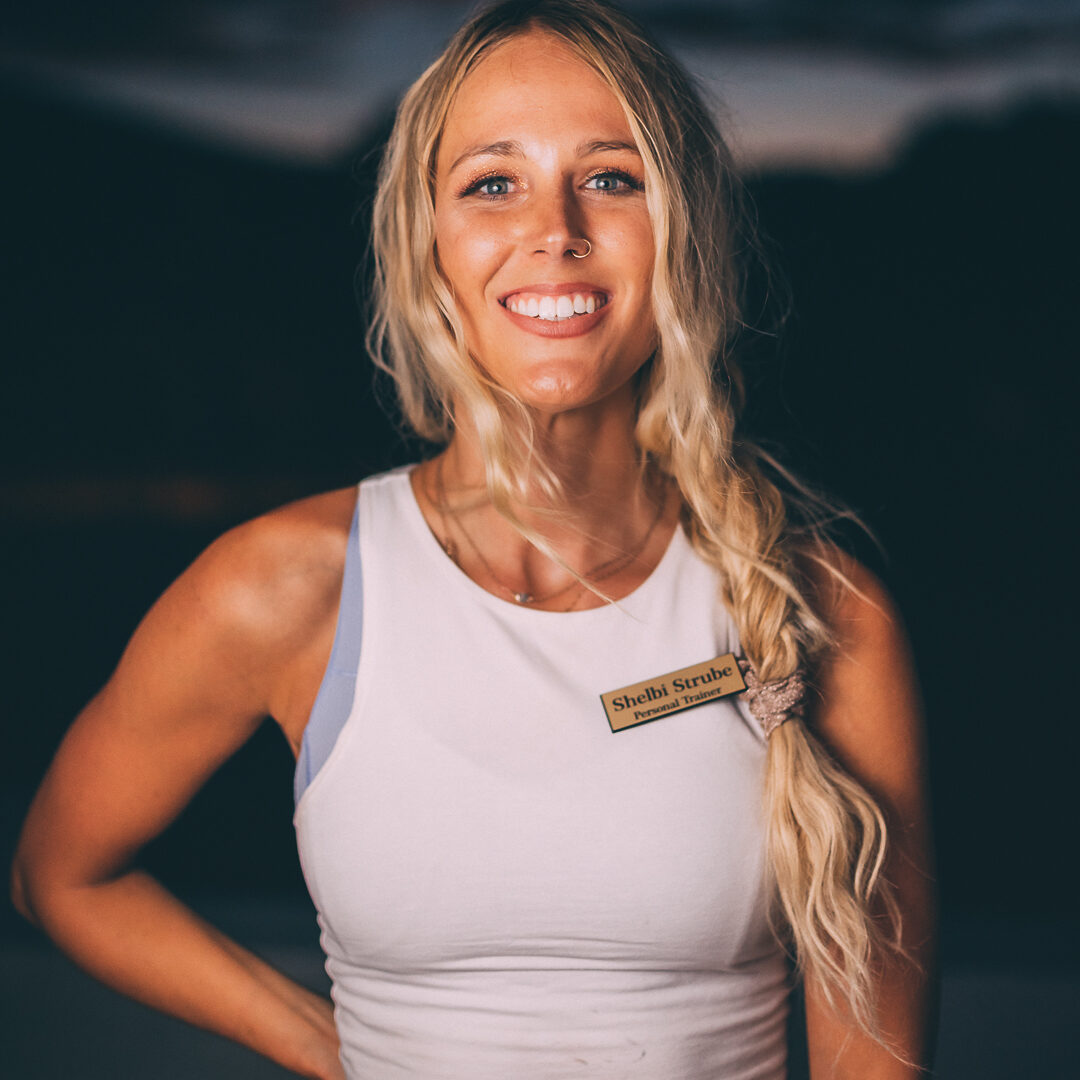 Shelbi Strube, ACSM-CPT
Parkinson Disease Exercise Specialist
As a new resident of Tucson, Shelbi Strube comes to us with energy and passion for people with Parkinson's. After earning her bachelor's degree in Exercise Science, Shelbi expanded her fitness knowledge by becoming ACSM certified in Exercise Physiology and a PWR!Moves Certified Instructor.  After spending a few years working as a personal trainer, Shelbi has recently switched to working exclusively with the geriatric population, where she developed a deep passion for working with people with PD.
Making use of her PWR!Moves certification, Shelbi has successfully created and implemented customized Parkinson's programs to help address each individual's needs. The resilience of her Parkinson's clients in overcoming barriers and succeeding inspired Shelbi to join the PWR!Gym family with an eagerness to help encourage, uplift, and inspire people with PD to live their lives to the fullest. Shelbi is also a small business owner of an online personal training business for the general population for fat loss and muscle building called Shelbi Kate Fitness, LLC.