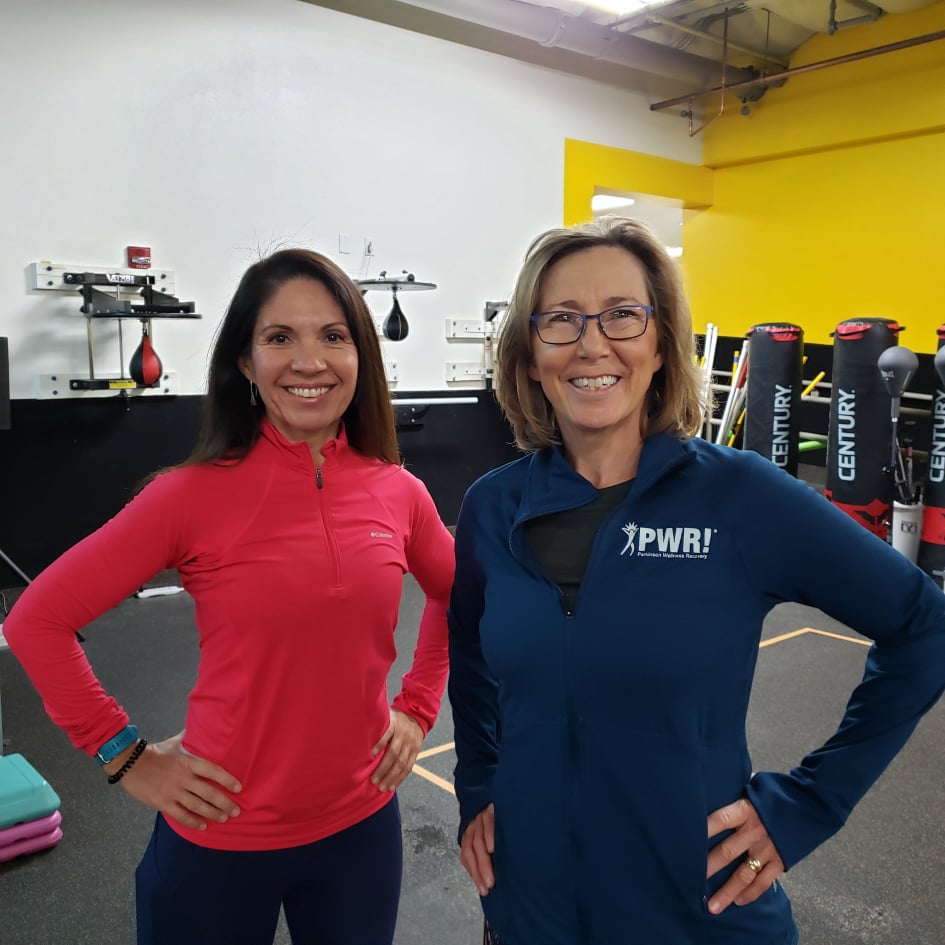 Wellness Series - New Exercise Guidelines for Parkinson's
Speakers:
Becky Farley, PhD, MSPT, PT,
Founder & Chief Scientific Officer
&
Jennifer Bazan-Wigle, PT, DPT, CEEAA
August 18, 2021
4:30 - 6:00 PM (AZ time)
New exercise recommendations have been released for the Parkinson's community for exercise professionals!
Join Becky and Jennifer as they summarize the results of the 1-year process led by the Parkinson's Foundation. Find out more about how these recommendations were developed, what they mean for YOU and exercise professionals worldwide, and how they become implemented.
We want to know what YOU think and look forward to your feedback. What are your questions or concerns? Visit the Parkinson's Foundation for more details and to view the recommendations.
Our Wellness Series & Recordings
Seated PWR! Twist – Seatbelt Putting on your seatbelt is something many people do multiple times a day. However, Parkinson's can reduce your mobility, making this a difficult task. Follow along with Olivia as she uses the seated PWR! Twist to help reduce rigidity and complete this every day task. Hello, I'm Olivia. I'm a…
Read More