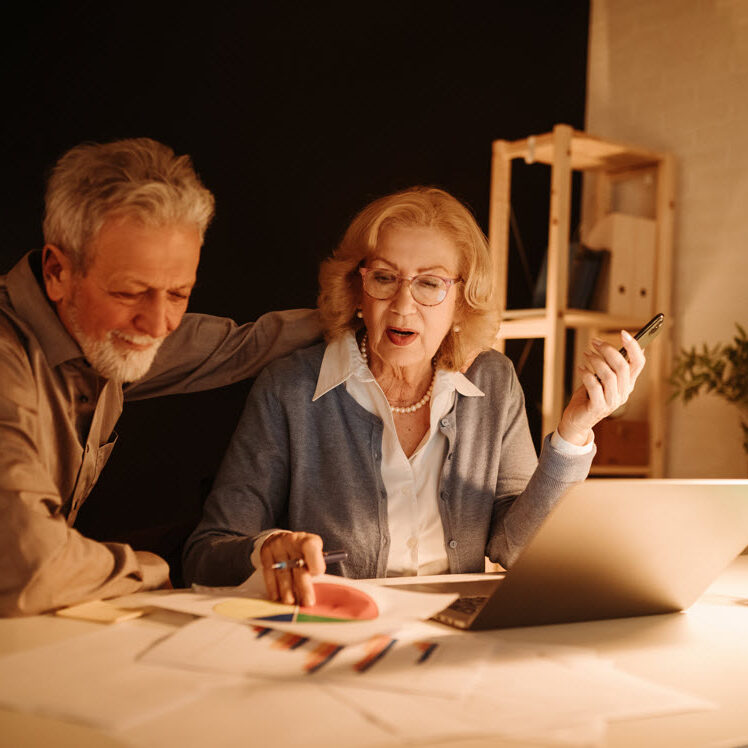 Speakers: Sarah Ascher, M.S. & Jill Putt, M.S.
October 20, 2021
4:30 - 6:00PM (AZ time)

Making health care decisions for yourself or a loved one who is no longer capable of doing so can be overwhelming. It's so important to get a clear idea about preferences and desires while you are still able to make decisions about your medical and end-of-life care. Sarah and Jill from Arizona End of Life Care Partnership anchored at United Way of Tucson and Southern Arizona will be speaking about advance care planning to help you and those closest to you prepare for your future health care decisions.
Sarah Ascher, M.S.
Sarah Super Ascher, M.S. Associate Vice President for the Arizona End of Life Care Partnership (EOLCP) anchored at United Way of Tucson and Southern Arizona (UWTSA). Since Sarah came to the EOLCP six months after its inception, it has evolved to include 18 Grantee Partner organizations; 29 Investing Partners; a core infrastructure team, and over 350 stakeholders. She leads the EOLCP in its mission to enhance the way we live by fundamentally changing the way we talk about death and its vision is to ensure people receive the care they desire at the end of their lives. It is now a model of collaboration and impact. Prior to her current role at UWTSA, Sarah worked in health care systems for over 35 years, from clinical and program development work in Audiology and Neurorehabilitation to hospital leadership for Patient Experience. Sarah has held previous positions of Director of Patient Experience (Sidra Medicine in Qatar), Director of Service Excellence (Banner University Medicine-Tucson), Director of Patient Relations (University Medical Center-Tucson and South Campuses); and has served on the Boards of Directors for a number of community-based organizations. Sarah's passion for this work arises not only from her professional experience and focus on Patient Experience but also from a personal history of early losses and perspectives from different entry points into the End of Life Care ecosystem: Sarah experienced the death of her 51-year-old mother to cancer at home when 15 years old; the death of her18-year-old brother from suicide after one week on life support; and caring for her father in Tucson during his 7-year dementia journey, from diagnosis until death. Sarah is passionate about bridging the worlds of health care and community, professionally and personally. For more information about the EOLCP please go to azendoflifecare.org
Jill Putt, M.S.
Jill Putt, M.S. Operations Director, Arizona End of Life Care Partnership United Way of Tucson and Southern Arizona Jill Putt currently serves as the Operations Director for the Arizona End of Life Care Partnership (EOLCP) anchored at United Way of Tucson and Southern Arizona. She oversees the day-to-day operations of the Partnership and maintains relationships with investing partners, grantee partners, and stakeholders. She oversees the work of the six Action Teams that guide the work of the Partnership. Jill is a Certified Rehabilitation Counselor. Prior to United Way, she worked at St. Mary's Hospital in Tucson, Arizona. For the first ten years, she worked with patients and their families in the inpatient rehabilitation unit. She worked as a Rehabilitation Counselor/Case Manager and assisted with adjustment to disability and discharge planning. For 26 years, she worked as a Case Manager in the outpatient rehabilitation unit working with patients with a variety of diagnoses including Parkinson's, Stroke, Amputation, Traumatic Brain Injury, Spinal Cord Injury, and Lymphedema. Her passion has always been to provide patient centered care that focuses on the unique needs of the individual. Jill's desire to help people with difficult life transitions combined with her attention to detail were the catalyst for joining the EOLCP team in 2019. In her current role, she brings her knowledge of health care systems; her insight into people's needs during challenges and crises; her understanding of the importance of the multi-disciplinary team approach; and personal experiences with caregiving and loss of friends and family members. Currently, she draws together her past experience with her growing knowledge of end-of-life planning to support a holistic multi-pronged approach to planning for the inevitable last moments of life.
Wellness Series Summary – Advance Care Planning
Speakers: Sarah Ascher, M.S. and Jill Putt, M.S.
Why is this important?
You can reduce burden on your family and loved ones during a stressful time by talking beforehand and completing documents.
75% of Pima County residents surveyed in 2019 said that they thought discussing end-of-life plans with loved ones was important. However,

53% said they rarely or never discuss death or dying with their family and friends.
68% said they had not written down their wishes.
39% said they had not discussed their wishes with anyone.

Anyone over 18 years old needs an advance directive.
How do I get started?
Filling out forms is only part of the process.
Pause, think, talk, write, communicate, and review.
Consider these areas of your life:

Comforting and pleasant memories

When I think about the last phase of my life, what matters most?
What gives my life meaning and makes life worth living?

Important people

Who are the important people in my life that I trust to be my decision-making committee?

Desires and decisions about lifesaving measures

How much information do I want to know?
Do I want to try treatments for a period of time? Stop if I am suffering?

Funeral plans

What alternatives should I consider?
Do I even care since I'm not going to be there?

You can be as specific as you'd like.

Anyone that you would prefer not to be with you at the end?
Is there anyone in your life with whom you have unfinished business?
Is music important?
Is being outside or having a view to outside important to you?
Are there religious practices that you would like or not like to incorporate before or after death?
How do I select a person to speak on my behalf in case I need an advocate?
Who compromises your personal committee of trusted people?

Family members
Friends
Clergy

Referred to as health care proxy, advocate, representative, agent, or simply your person
How to choose your health care proxy?
If you do not have a trusted person…

Contact an attorney to help you identify someone to serve as your representative.

What happens if you don't choose someone to speak on your behalf?

In Arizona, health care providers will go to these people in this order for guidance about your medical care and decisions:

Your spouse (unless legally separated)
Your adult child (if there is more than one adult child, the consent of the majority)
Your parent
Your domestic partner
Your sibling
Your close friend
How do I start a conversation about end of life wishes?
It can be difficult to talk about end of life and easy to ignore.
Your health care providers may not feel comfortable bringing up the topic either.
How to start the conversation with loved ones?

How to say it:

"This is what is most important in my life and for my medical care…"

How to break the ice:

"I need your help with something."
"Remember how _____ died – was it a 'good' death or a 'hard' death?"
"I was thinking about what happened to _____, and it made me realize…"
"Even though I'm okay right now, I'm worried that _____, and I want to be prepared."
"I need to think about the future. Will you help me?"
"I just answered some questions about how I want the end of my life to be. I want you to see my answers. And I'm wondering what your answers would be."
What kind of documents are there and what do I do with them once the planning process has been completed?
What living will forms are recognized in Arizona?

5 wishes form
Attorney generated form
Arizona attorney general form

Documents should be signed, dated, and witnessed or notarized according to state law
Advance directives document your wishes about your healthcare. These are documents of choice not limitation.

You can choose the type or care and the way that this is provided as long as it is legal and ethical.
Even if you choose to forego treatment attempts, you will always be given comfort care to address your medical, emotional, social, and spiritual needs.

You can be assisted in creating advance directives by the following individuals:

Attorney
Social worker
Family and friends
Health care providers

Advance care planning forms include

Medical power of attorney

This document lets you choose another person to make health care decisions if you can no longer make those decisions for yourself.
Unless the document includes specific limits, the agent will have broad authority to make any health care decision that you could normally make for yourself.

Mental health care power of attorney

This document lets you choose another person to make mental health care decisions if you can no longer make those decisions for yourself.
You should have a mental health care power of attorney even if you are not diagnosed with a serious mental illness.
It allows your agent to make decisions in case you need behavioral treatment or placement that could be due to a decline, illness, or medication.

Living will

This is a written statement that expresses your wishes about medical care if you are ever in a terminal condition, a persistent vegetative state, or an irreversible coma. You should talk to your doctor about what these terms mean.
This document must be signed and witness or notarized.

Do not resuscitate

The document informs emergency personnel, outside of a hospital setting, that if you stop breathing or if your heart stops beating, they are not to start cardiopulmonary resuscitation, or use equipment, drugs, or devices to restart your heart or breathing.

The following people should be informed about your completed advance directive:

Your appointed health care agent – most important
Family and loved ones
Health care providers

Naming a health care agent does not give up your right to make health care decisions.

These documents do not go into effect until your physician determines that you are incapable of making your own health care decisions. Up to that point, you will continue to be in control and be able to make any changes to your advance directive that you wish.

You may want to leave more than just a document of instructions.

Ethical will

Non-legal document written to communicate values and wisdom, history, stories, recipes, and love from one generation to another. It preserves who you are and what matters most to you. It's a way for you to be remembered and to make a real difference. This writing is spiritual in nature.

Forever letter

Written to make amends, ask for forgiveness, state hard truths, share personal stories, and offer blessings and hope.

What do I do with my completed documents?

Completed documents should be given to all your health care providers and to your health care proxy.
Store your documents in a safe place.

Can I change my mind?

Yes! Review your documents after these critical life moments.

New medical diagnosis
Decline in health status
After the death of a close friend or loved one especially if named as your health care agent
Divorce or relationship status change
Every decade
A move creating distance between you and your appointed health care agent
Resources:
PWR! Wellness Series Elton Bordenave, PhD, MEd August 16th, 2023 4:30-6:00 pm People with Parkinson disease may heavily rely on their caregivers for support and assistance, making them an indispensable part of their lives. But caring for someone can be a challenging task. In light of this, Dr. Elton Bordenave will delve into the research…
Read More