Why is the PWR! Virtual Experience Different?
"The PWR! Virtual Experience is the best option for you to start exercising in a meaningful way—one that creates real brain change in the presence of Parkinson disease." 
We know you want exercise that works, and we have it. Before we tell you more about why the PWR! Virtual Experience is so different from other programs, we'd like to tell you how our past supports our present, as well as your future. Since 2010, we've been translating PD exercise research into fun and functional exercise for people with Parkinson disease across the world. We're the creators of the PWR!Moves, a set of research-based, PD-specific exercises that target individual PD symptoms and help people with Parkinson's move better and live better.
Our national headquarters, the PWR!Gym, in Tucson, Arizona, opened in 2010. We exclusively see people with Parkinson disease at the PWR!Gym and we do so all day every day, but we've always known that alone we'd never be able to help all of the 10 million people living with PD across the world in-person at our facility. In the last decade, we've trained over 6000 healthcare and fitness professionals on the fundamentals of PD and how to use the PWR!Moves with clients in their local communities. These professionals do amazing work across the US and world, but it's not enough.  There are still many people with PD who don't have access to in-person PD-specific exercise programming, so we've gone virtual.
We have created the PWR! Virtual Experience to remove distance as a barrier to PD-specific exercise. Now our expert staff of PD exercise specialists (who have more than 100 years' combined expertise) can help anyone with PD no matter how far away they are, as long as they have an internet connection.
"At PWR!, we know that exercise is important for managing PD symptoms, but for it to work properly, you need the right exercise, at the right time, with the right instructors." 
And now we can bring that perfected model right to you in your home with the PWR! Virtual Experience. You don't have to drive anywhere to take advantage of our expertise and knowledge.
We're available to help you personalize your exercise and help you get the most out of your fitness program—use our self-assessments to pick the right intensity and classes for you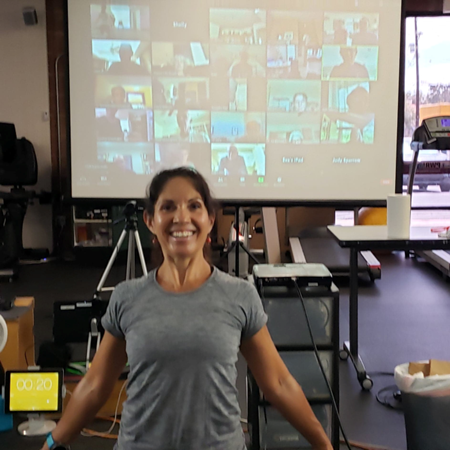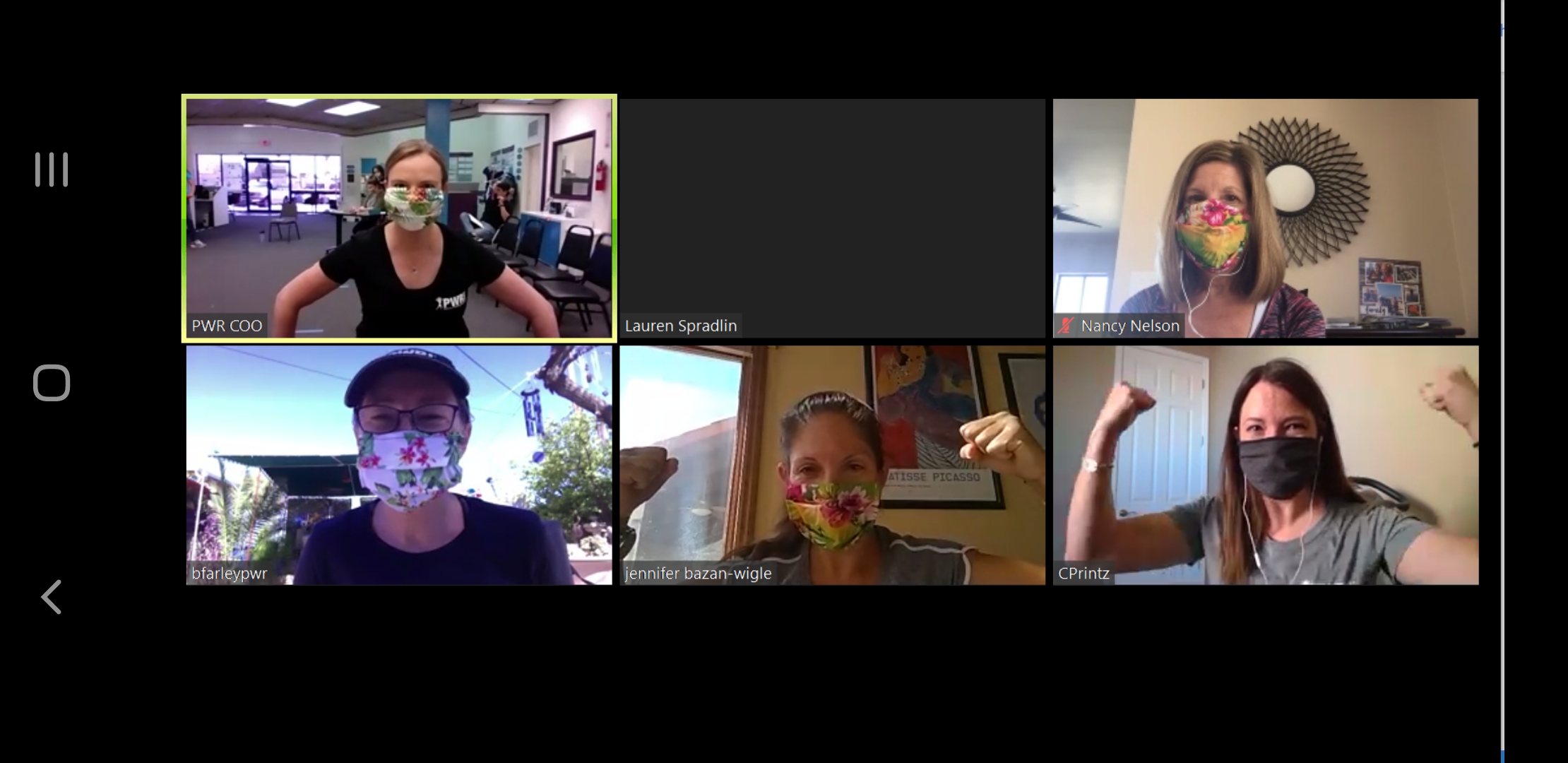 We offer additional support to complement your PWR! Virtual Experience Membership
Wellness Consultations with our PD Exercise Specialists
We're excited to offer optional supplemental wellness consultations with our experienced team of PD exercise specialists for an additional fee.  We have over 100 years' experience working with people with Parkinson's, and we'd love to work with you too.
A Parkinson disease-specific referral network like no other!
We've cultivated a huge network of top medical and fitness professionals to refer you to if you need them. 
We've trained them ourselves, so we know they're good.
"I have found the therapists to be exceptionally helpful and the programs challenging but doable at different levels. I've been doing Rock Steady Boxing twice a week and the PWR!Moves on other days at home, and my neurologist says he does not see any worsening of my symptoms. I don't know where I would be now had I not found PWR!."
-Lynn A.
Extensive PD-Specific Video Library, Suitable for Most Levels
High and Low Intensity Guided Exercise Plans
Optional Add-On: 1-on-1 PD Wellness Consultations
Parkinson-Specific Wellness Info
Tips for Tracking your Progress and Goals
Members-Only Handouts and Self-Assessments
Class Lengths
Participate in Live Classes?
Exclusive Access to "Ask the Expert" Seminars
Exclusive Access to Expert Webinars and Research Updates
Access to the Parkinson Booster Program by Sarah King, PT, DPT
Extensive PD-Specific Video Library, Suitable for Most Levels

Yes

High and Low Intensity Guided Exercise Plans

Yes

Optional Add-On: 1-on-1 PD Wellness Consultations

Yes

Parkinson-Specific Wellness Info

Yes

Tips for Tracking your Progress and Goals

Yes

Members-Only Handouts and Self-Assessments

Yes

Class Lengths

30 minute - Pre-recorded

Participate in Live Classes?

-

Exclusive Access to "Ask the Expert" Seminars

Yes

Exclusive Access to Expert Webinars and Research Updates

-

Access to the Parkinson Booster Program by Sarah King, PT, DPT

Yes
Most Purchased
Extensive PD-Specific Video Library, Suitable for Most Levels

Yes

High and Low Intensity Guided Exercise Plans

Yes

Optional Add-On: 1-on-1 PD Wellness Consultations

Yes

Parkinson-Specific Wellness Info

Yes

Tips for Tracking your Progress and Goals

Yes

Members-Only Handouts and Self-Assessments

Yes

Class Lengths

60 minute - Live
30 minute - Pre-recorded

Participate in Live Classes?

4 live classes, 3 days a week

Exclusive Access to "Ask the Expert" Seminars

Yes

Exclusive Access to Expert Webinars and Research Updates

Yes

Access to the Parkinson Booster Program by Sarah King, PT, DPT

Yes
Extensive PD-Specific Video Library, Suitable for Most Levels

Yes

High and Low Intensity Guided Exercise Plans

Yes

Optional Add-On: 1-on-1 PD Wellness Consultations

Yes

Parkinson-Specific Wellness Info

Yes

Tips for Tracking your Progress and Goals

Yes

Members-Only Handouts and Self-Assessments

Yes

Class Lengths

60 minute - Live
30 minute - Pre-recorded

Participate in Live Classes?

6 live classes, 5 days a week

Exclusive Access to "Ask the Expert" Seminars

Yes

Exclusive Access to Expert Webinars and Research Updates

Yes

Access to the Parkinson Booster Program by Sarah King, PT, DPT

Yes