We're here to help you get the most out of your exercise!
With so many options, we know deciding how to move forward can be confusing.  To make sure you always know what to do, we put together our suggestions for how to schedule your exercise for a week based on your intensity and live class choice.
If you can't remember the results of your intensity level self-assessment, you can take a moment to re-assess (by clicking this link) and we can go from there!
If you're a Virtual Member who isn't in any live classes, you can still use the calendars below to schedule your exercise--just print a blank Week at a Glance and swap live classes for pre-recorded ones!
High Intensity - Gold and Platinum Members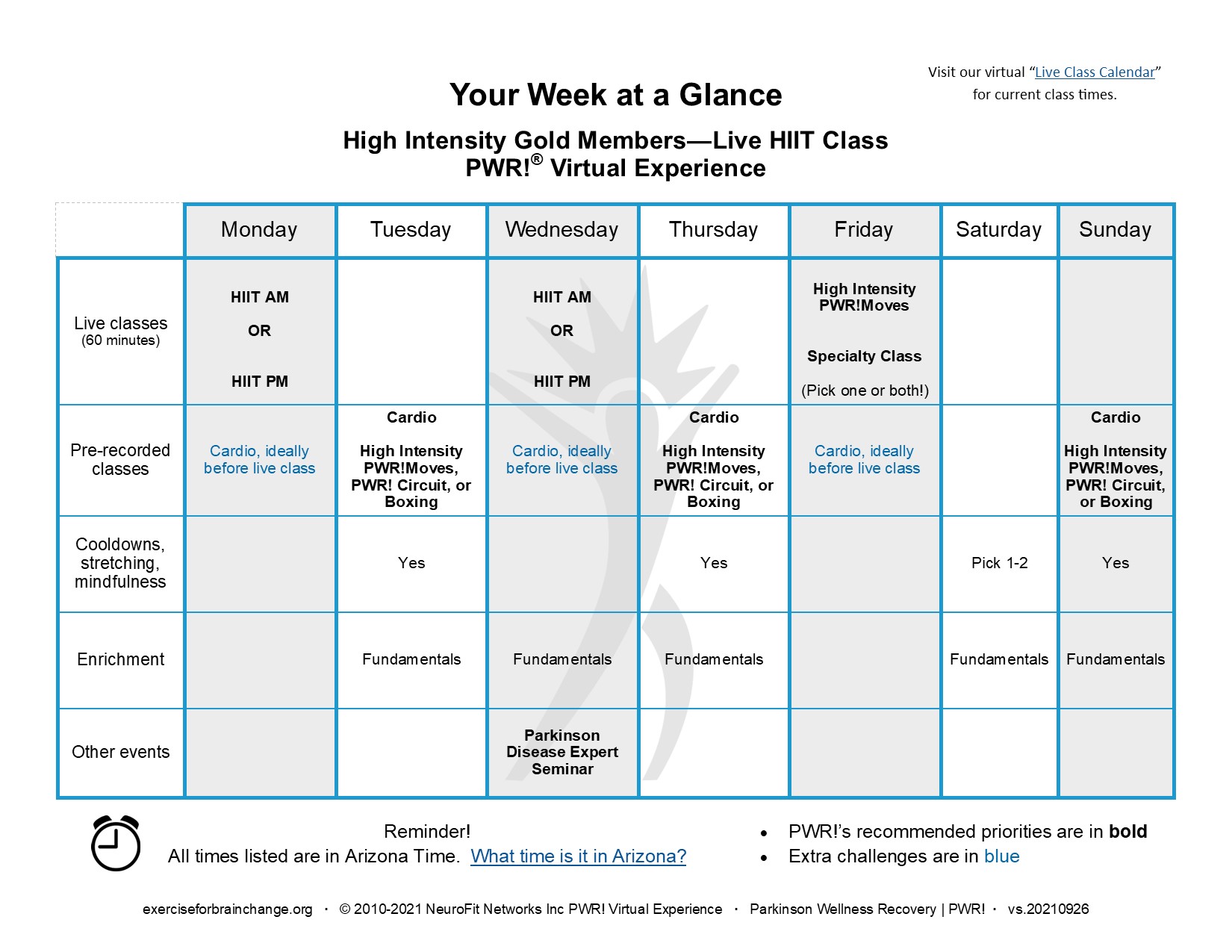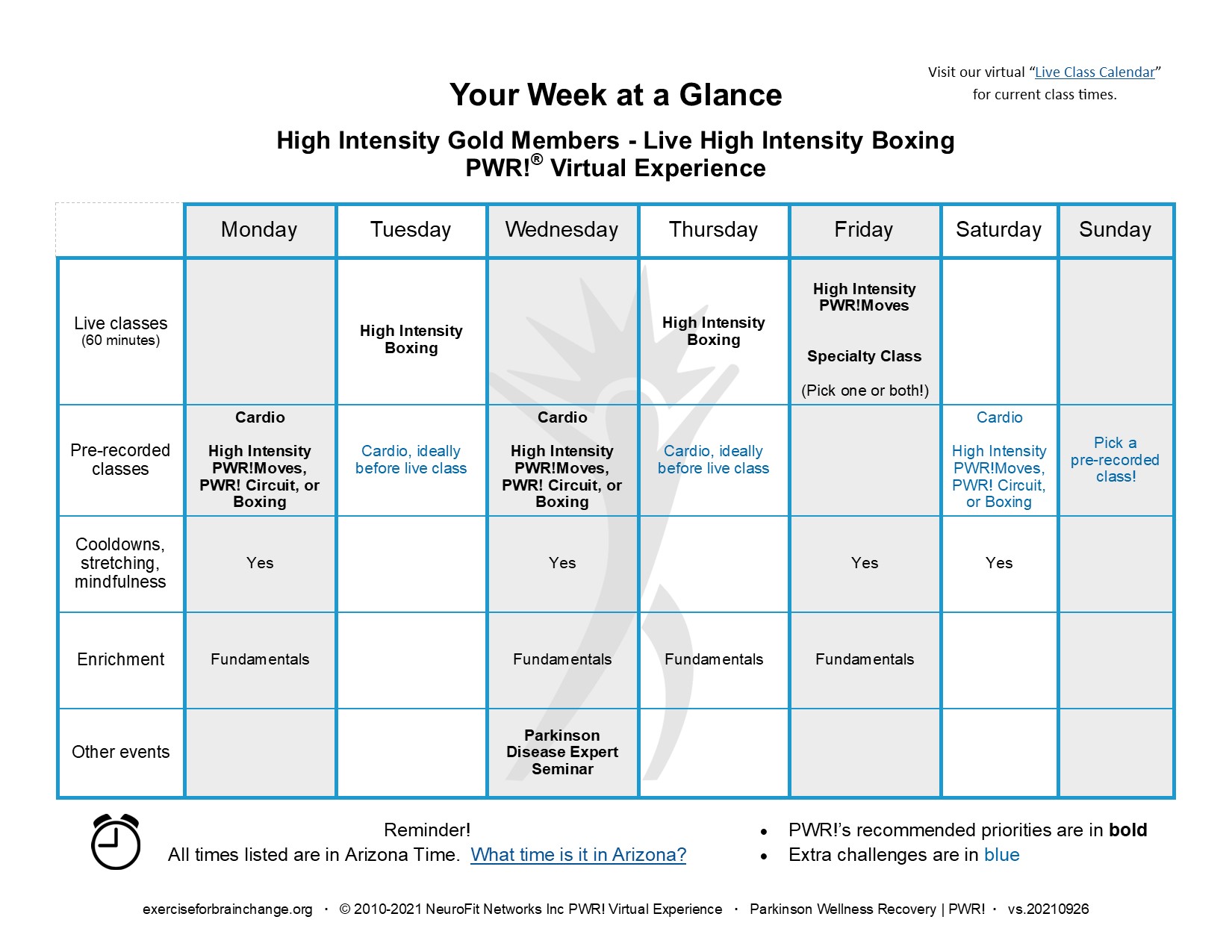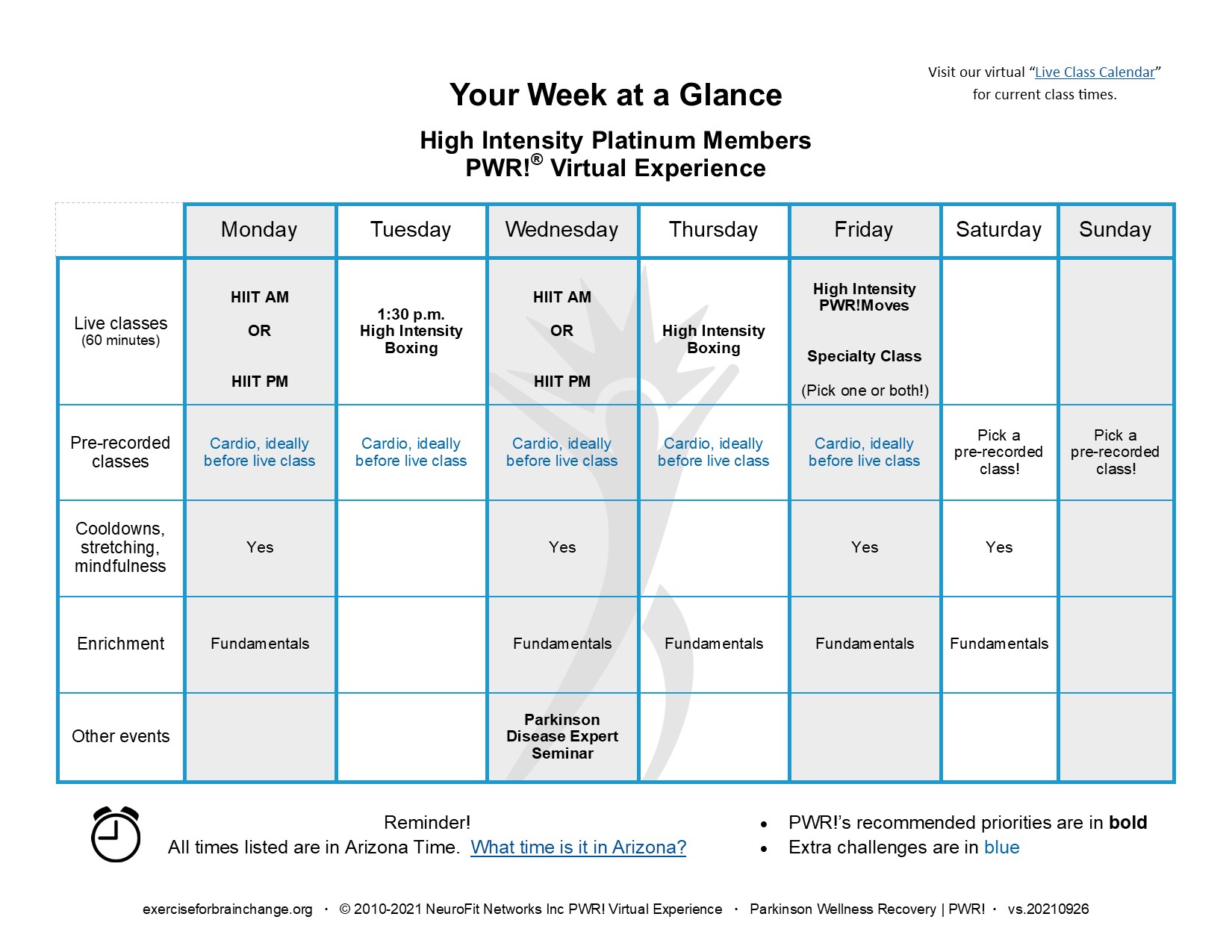 Moderate Intensity - Gold and Platinum Members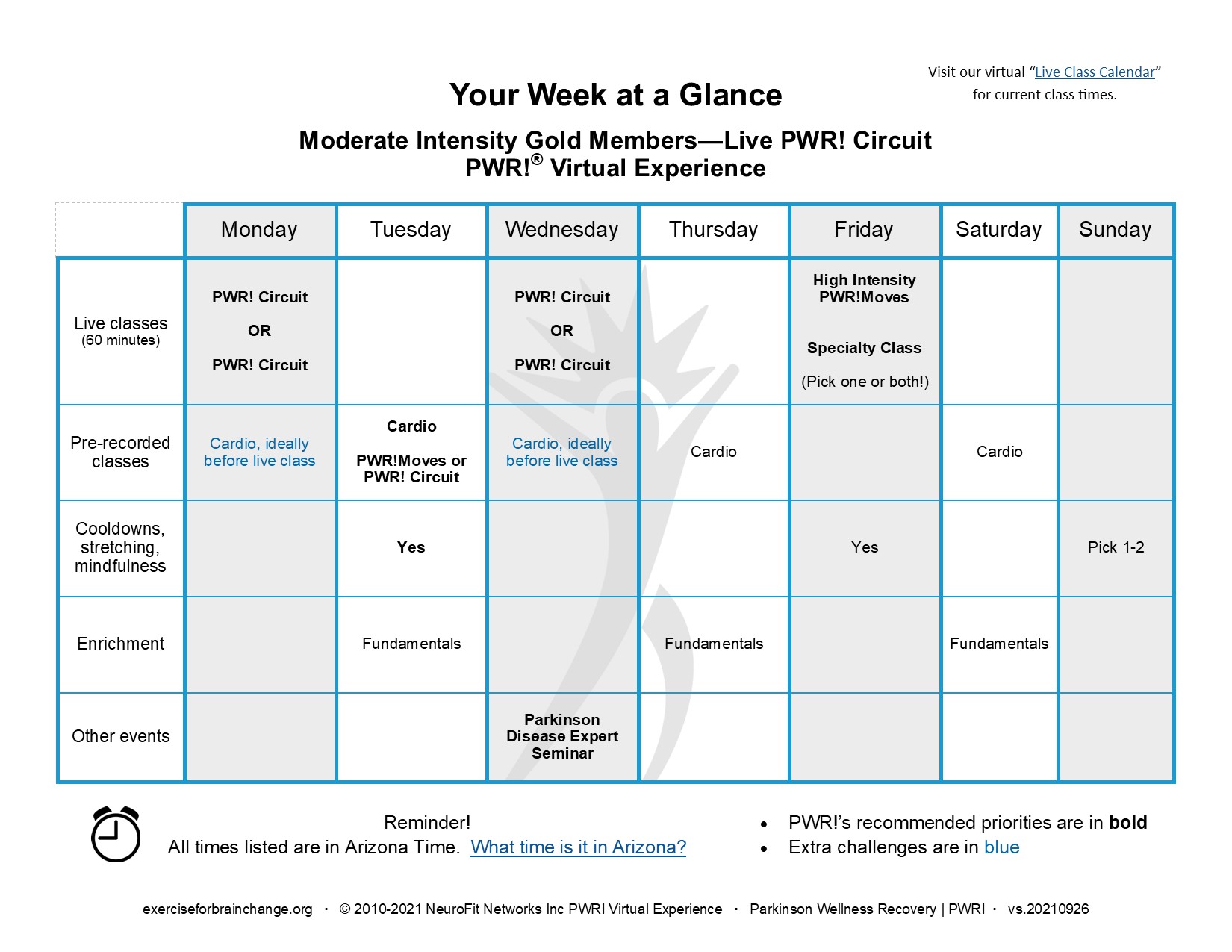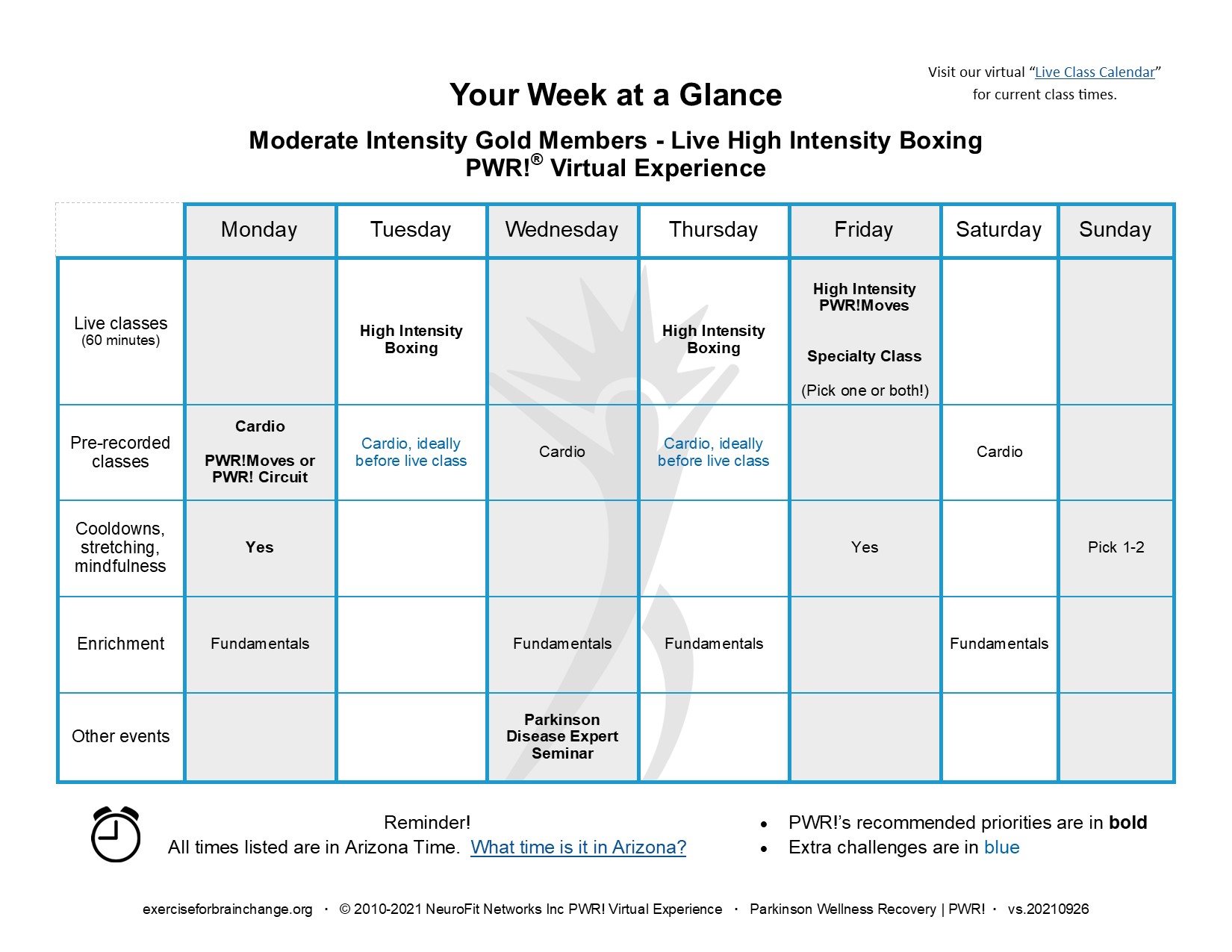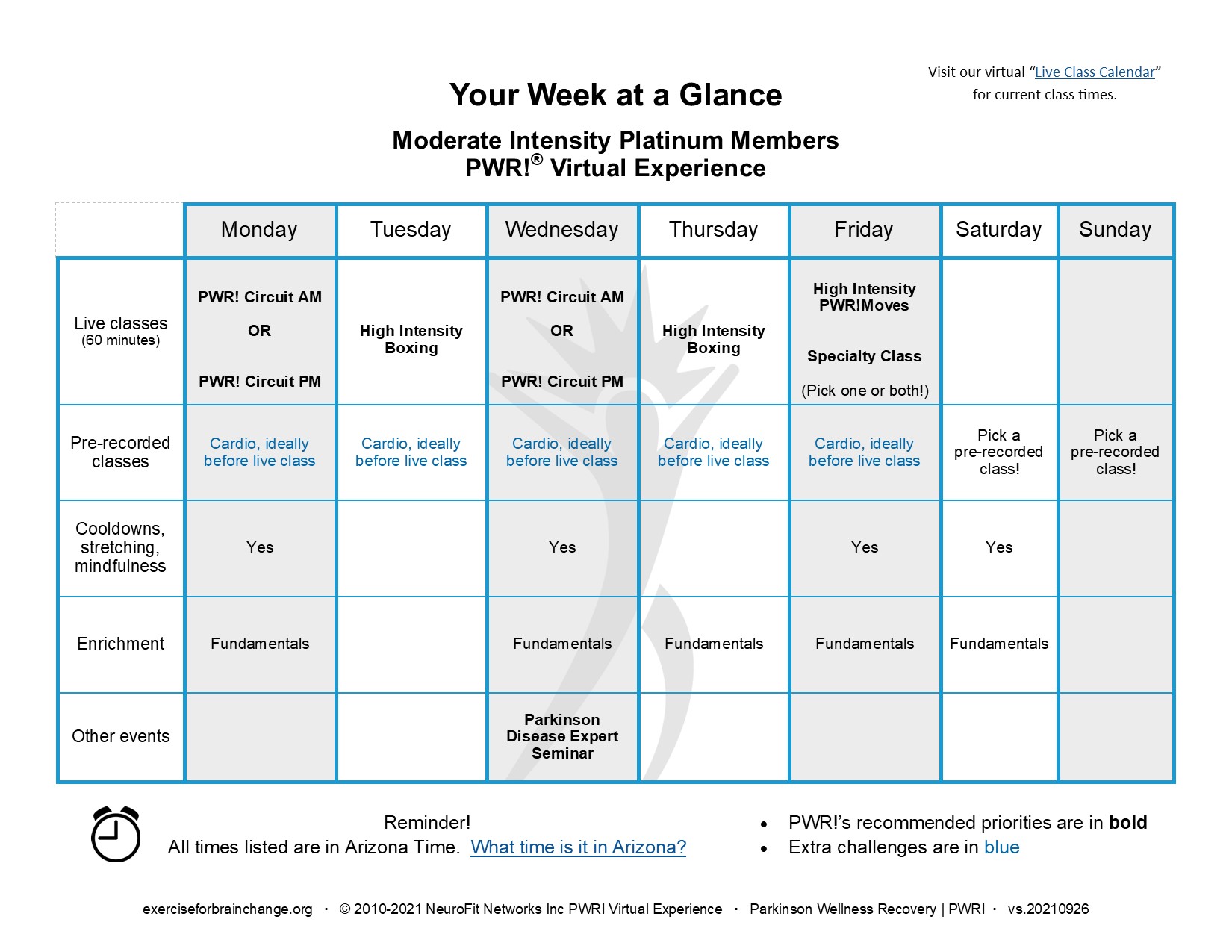 Low Intensity - Gold Members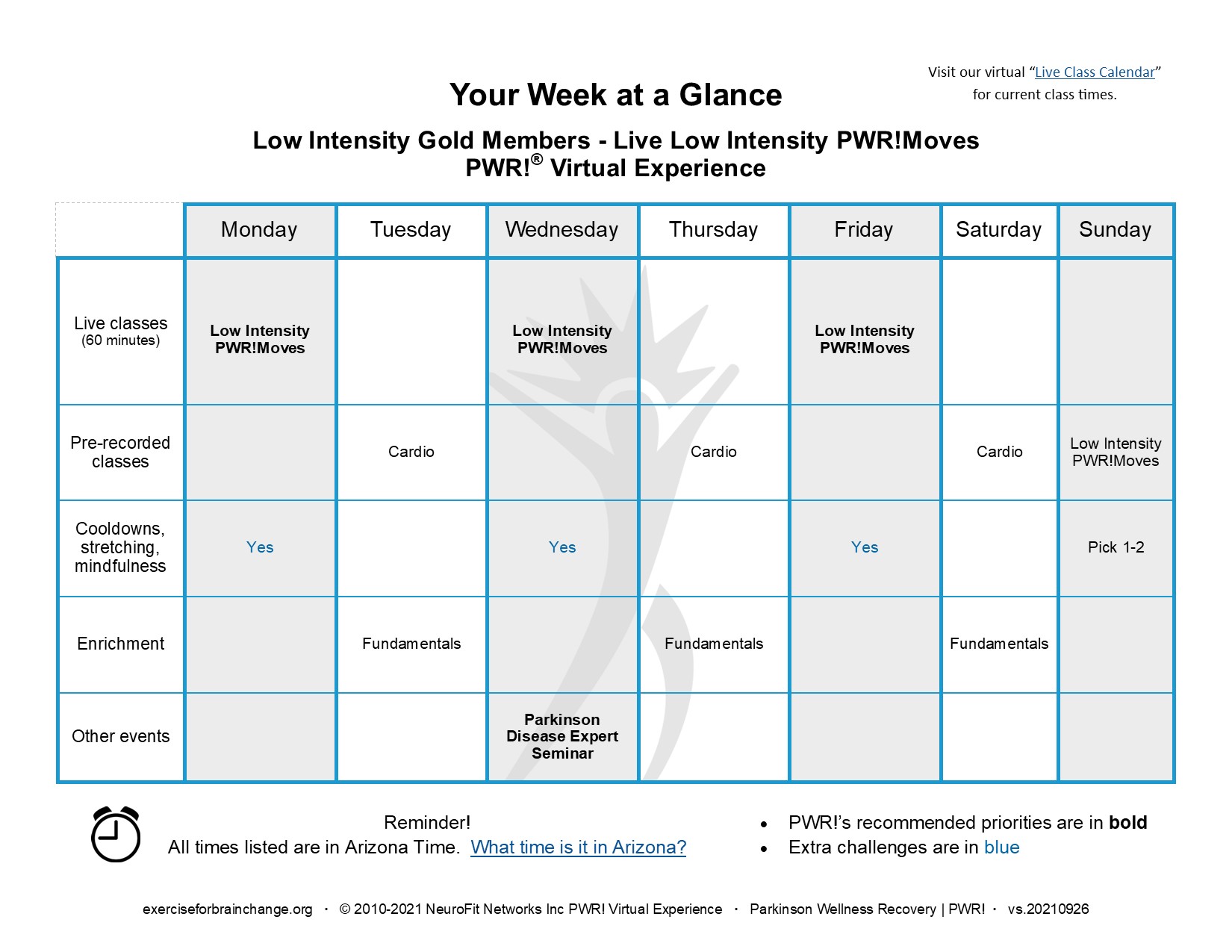 Use our blank calendar to build your own schedule!  Use our samples for inspiration or check out our recommendations for scheduling your exercise here.