Clinical Trials and Parkinson Disease
Speaker: Paul Larson, MD, FAANS
Neurosurgeon, Professor

 Recorded on - May 18, 2022
Deep Brain Stimulation is currently the gold standard surgical treatment for Parkinson's Disease. Biological treatments such as gene therapy and cell transplantation for Parkinson's disease have been explored in clinical trials over the last two decades. We will review the current status of these clinical trials, as well as future directions for biological approaches to treat Parkinson's disease.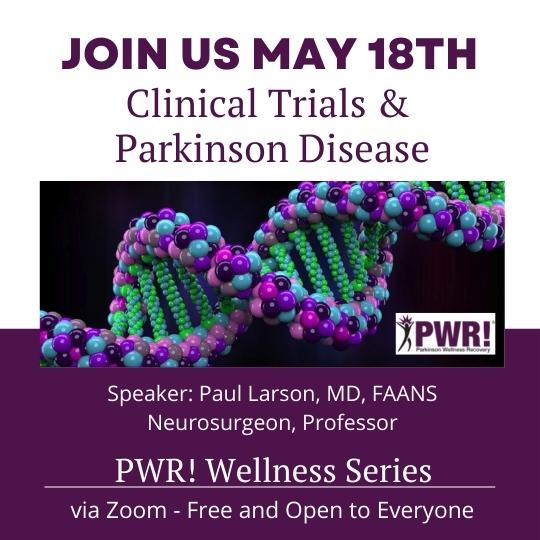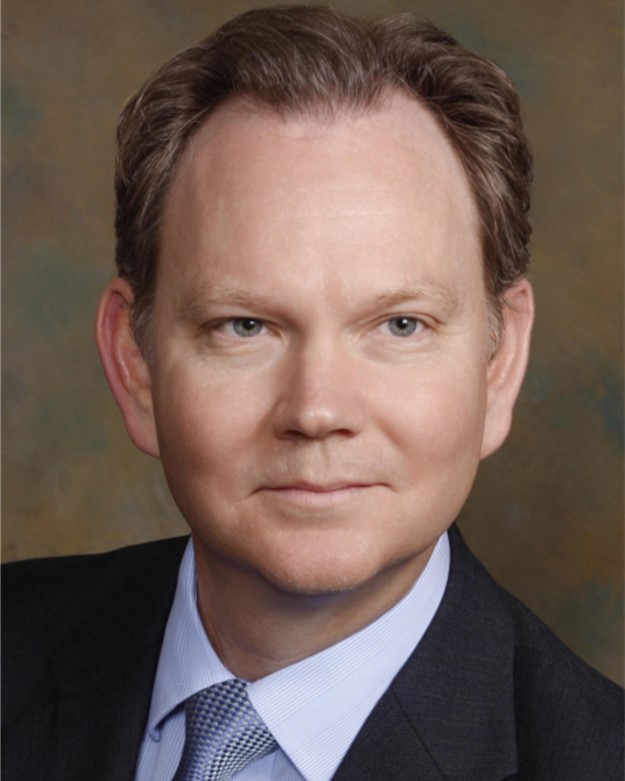 Paul Larson, MD, FAANS
Neurosurgeon, Professor
Dr. Paul Larson is Professor of Neurosurgery at the University of Arizona and Chief of Neurosurgery at the Southern Arizona VA Health Care System. He specializes in functional neurosurgery, specifically deep brain stimulation for a variety of neurological disorders. Dr. Larson completed medical school at the University of Arizona in 1995, and did his residency training at the University of Louisville. He was a professor in neurological surgery at the University of California, San Francisco from 2001 to 2021.
Dr. Larson is a pioneer in the field of interventional MRI-guided stereotaxy for DBS, laser ablation and drug delivery, and has performed well over 1,000 iMRI procedures. His clinical research team has been the solo or lead group in 10 gene therapy clinical research trials since 2004, and has the world's largest experience in intracranial delivery of novel therapeutics for neurodegenerative disorders. Dr. Larson also has a significant interest in the neurobiology of tinnitus. His NIH-funded research in this area has led to the discovery of a new brain region involved in auditory perception.
Dr. Larson's areas of research interest include: deep brain stimulation (DBS), gene therapy, cell transplantation, interventional MRI-guided surgery, movement disorders (Parkinson's disease, essential tremor), auditory disorders (tinnitus), psychiatric disorders (obsessive compulsive disorder, Tourette's syndrome, major depressive disorder), Huntington's disease, basal ganglia physiology, high field MRI imaging, device development.
Wellness Series Summary – Clinical Trials 
Speaker: Paul Larson, MD 
Below is a summary of the presentation 
Biological Approaches to Surgery for Parkinson's Disease 
Despite adjustments in medication, Parkinson's disease progresses, and individuals may experience worsening motor function including on/off periods or dyskinesia. This may lead an individual to turn to surgical options. Deep brain stimulation (DBS) is currently the gold standard surgical treatment for Parkinson's disease however it has its disadvantages. DBS is a symptomatic therapy meaning it treats the symptoms and does not alter the brain biology or stop the progression. It is a hardware-based treatment which includes the risk of complications such as infection, erosion, and migration. It is dependent on the battery which needs to be surgically replaced or recharged. It can also be time consuming to have the settings adjusted. 
Cell Transplantation 
For many years, biologic treatments have been considered for Parkinson's due to how it affects a very specific part of the brain. One idea is to transplant new brain cells to the area where cells are dying. The problem with cell transplantation is where to get these cells from. One thought was to harvest cells from the adrenal glands, but it was unsuccessful. Another option was to use fetal cells but ethically there were some issues and placebo-controlled trials failed to show benefit. These studies showed that cell transplants can be done and that a proportion of the cells survive, but significant issues and questions remain. One is how our immune system will respond to the foreign brain cells and the high doses of immunosuppressant medications that would be required. Other questions are how well the cells would disperse and integrate into the local network.  
Gene Therapy 
Another way to alter the brain biology is gene therapy. Gene therapy uses an inactivated virus to transport "good" genes into the brain for a specific part of the brain to have a new biological function. A virus can be manipulated to inject DNA into a cell to alter a cell's function so it can do something positive such as produce more dopamine. The virus then detaches and dies.  
Adeno associated virus (AAV) is a virus that is naturally occurring and not known to cause disease. When placed into the CNS, it doesn't trigger a large immune response. It also has a strong affinity to neurons. 
Amino acid decarboxylase (AADC) is an enzyme that converts levodopa to dopamine in the brain. As PD progresses, the amount of AADC in the brain continues to drop making medications less effective.  
A phase 1 study using AAV carrying the genetics for AADC showed improvement in motor scores when individuals with PD were on and off medications. Imaging also showed the brain was producing more dopamine.  
Goals for gene therapy is to make the procedure less invasive and more effective using imaging, better delivery techniques, and improved infusion strategies.  
Start Your Guided Plan today!
Intro to CLES for Advanced PD – PWR! Wellness Series Join us on Zoom for: An Introduction to CLES (Carbidopa/Levodpa Entereal Suspension) for Advanced Parkinson's Patients Dr. Agarwala will be providing an overview of Parkinson's Disease and describing Abbvie's medication, Duopa, that is currently approved for Advanced PD patients. Duopa is a gel suspension of…
Read More
Vision and Parkinsons Disease Parkinson's Disease affects the visual system as a whole and causes double vision, blurry vision, eye spasms, and dry eyes. We will explore how these visual changes manifest and affect daily life; as well as how Neuro-Optometric Rehabilitation and prism lenses can lessen these symptoms.Speaker: Tanya Polec, O.D., FNORA, FCOVD Date:…
Read More