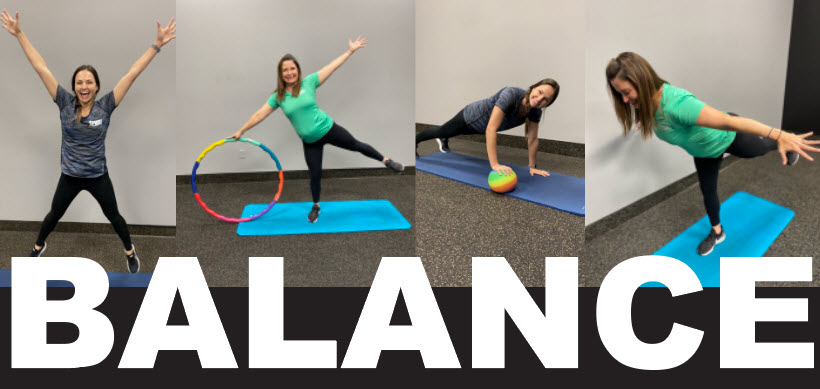 Balance training works for everyone, including you
This month in the PWR! Virtual Experience, our theme is "Balance".  Balance training works for everyone, including you.   Research shows that interventions that target multiple balance control components while progressing the physical and cognitive challenge benefit gait, balance, and function in people with Parkinson disease for up to 6 months, create structural brain changes associated with balance improvements, and help reduce sedentary behavior. This means you will have a better quality of life and can do more of what you love!  More recently, studies have shown that when those same research protocols are translated into real-world clinics, the results are similarly effective.  So for this month, our amazing instructors have integrated those balance control components from those research protocols into our prerecorded and live classes.  Each class focuses on at least 2-3 of the PD-specific balance components and the physical and cognitive challenges are uniquely progressed and adapted for participants in different intensity classes.  
Our Balance Guided Plans
are available to begin today!
Life in Balance
Living your best life necessitates a life in balance.
A "life in balance" infers an equilibrium across multiple components related to health and wellness (e.g.,  physical, family, social, financial, spiritual, occupational, intellectual).1 
Achieving equilibrium requires active awareness, acceptance, and commitment to each component. Not too much, not too little of any one thing.  And, the weighting across components will be unique for you and require fine-tuning to adapt to changes in health and wellness over your lifetime.2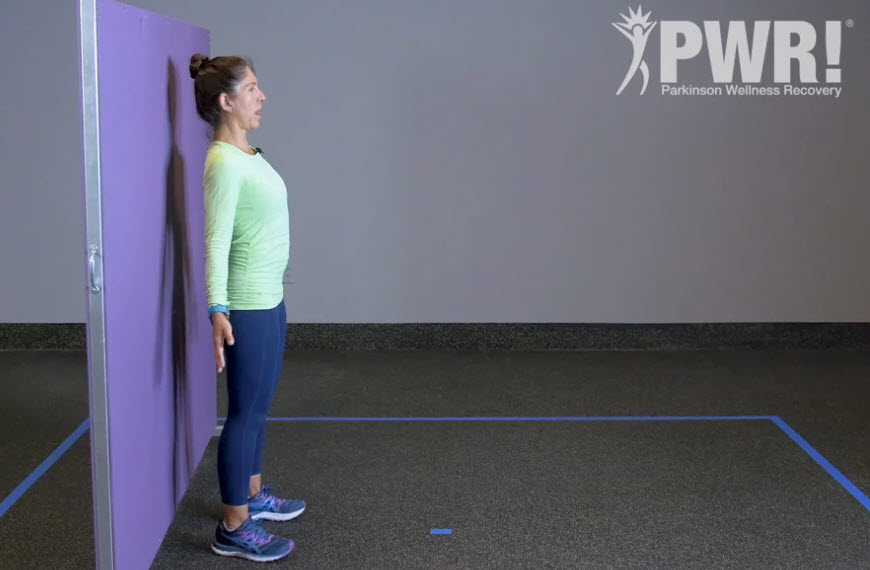 We can apply that same analogy to achieving a life of balance control!
The process of balance control is complex and when achieved allows an individual to remain upright and steady during any posture or activity.3  A life of balance control infers an equilibrium across multiple physiological systems (i.e., sensory, musculoskeletal, neuromuscular, cognitive) with environmental and task factors.4-6  These systems, however, may be affected by aging, neurological disorders, head injuries and more.3  So the stakes are high (for all of us), because dysfunction in any of these systems can cause unsteadiness, stumbles, trips, falls and injuries which leads to negative psychological effects (e.g., fear, anxiety) and reduced mobility (e.g., gait, everyday activities) and participation in life (e.g., withdraw from doing the things you love doing).3-7
For persons with Parkinson disease (PwP), those stakes are even higher because the motor and nonmotor symptoms of Parkinson disease (PD) directly contribute to dysfunction across all of the physiological systems involved in balance control.4-6,8  In addition, medications and deep brain stimulation used to treat the symptoms of PD, can both improve and worsen different components of balance control, complicating the process even more.3,5,8
Are you ready to be proactive and put off or improve the balance control challenges in your life? Are you ready for better mobility and improved ability to participate in exercise and community?
Balance training works for everyone, including you.  People with PD get better at the skills they practice, and the retraining of balance components is a skill!9  Thus early recognition of balance dysfunction is essential to living your best life of balance control with PD.  In fact, awareness and acceptance is the first step to proactively put off balance dysfunction and/or improve balance control.  Even non-fallers show worse balance performance upon testing.3  So don't wait until your balance confidence drops or you withdraw from physical activity.  Get started early and be proactive to prevent "first falls". 
What if you have already had a first fall, or have recurrent falls?
It is not too late!  Research has shown that people with overall lower perceived health, functional mobility, and cognitive functions are actually the ones with the greatest improvements and most likely to benefit from highly challenging and attention-demanding gait and balance training!10
Still not sure if you need balance training? Increase your awareness by reflecting on these "red flags" below that put you at a high risk for balance dysfunction and falls.
Fallen in the last 12 months (A previous fall is predictive of a second fall)

Defined as: moving downward and coming to rest on the ground, floor, or lower level; even if you have landed on your hands

Stumbled (no obvious reason)
Tripped (over object or changes in environment)
Unsteadiness when walking (beyond klutziness!)

Bumping into tables or walls (especially when turning or carrying something)
Furniture cruise
Unexplained bruising

Lightheadedness
Veering left or right when walking
Struggling to walk in a dark room
Pain that interferes with movement
Fear of falling or reduced balance confidence
Slow, shuffling walking
Loss of flexibility in ankles, knees, hips and trunk
Stopped participating in physical activity that you enjoy
Schedule an appointment with one of our PWR!Gym Therapists to assess your balance control and provide you with a personalized plan.
Working 1:1 with a physical therapist is the most efficient and effective way to "retrain" balance, group exercise is the most effective way to "sustain" the gains from therapy! Guess what? At the PWR!Gym, we can give you access to both – intensive bouts of PD-specialized rehabilitation and group exercise training for life.
Come join us at the PWR! Virtual Experience and live YOUR "Life in Balance."
Learn More about our Wellness Consultations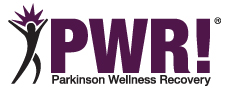 Our goal is to make sure you're always empowered and informed.
We offer handouts, downloads, research updates, Wellness Series talks, retreats with knowledgeable speakers, in-person and virtual wellness consultations, and in-person physical therapy visits. We are here for our PWR! Members every step of the way.
We're excited to have you join us!
Perlman AI, Moain A, Dabrh A. Health and Wellness Coaching in Serving the Needs of Today's Patients: A Primer for Healthcare Professionals The Past and Current State of Health and Wellness Affairs. Glob Adv Heal Med. 0:1-8. doi:10.1177/2164956120959274
Kashdan TB. Psychological Flexibility as a Fundamental Aspect of Health. Clin Psychol Rev. 2010;30(7):865-878. doi:10.1016/j.cpr.2010.03.001
Fasano A, Canning CG, Hausdorff JM, Lord S, Rochester L. Falls in Parkinson's disease: A complex and evolving picture. Mov Disord. 2017;32(11):1524-1536. doi:10.1002/mds.27195
King LA, Horak FB. Delaying Mobility Disability in People With Parkinson Disease Using a Sensorimotor Agility Exercise Program. Phys Ther. 2009;89(4):384-393. doi:10.2522/ptj.20080214
Schoneburg B, Mancini M, Horak F, Nutt JG. Framework for understanding balance dysfunction in Parkinson's disease. Mov Disord. 2013;28(11):1474-1482. doi:10.1002/mds.25613.
Conradsson D, Löfgren N, Ståhle A, Hagströmer M, Franzén E. A novel conceptual framework for balance training in Parkinson's disease-study protocol for a randomised controlled trial. BMC Neurol. 2012;12(1):111. doi:10.1186/1471-2377-12-111
Nero H, Franzén E, Ståhle A, Benka Wallén M, Hagströmer M. Long-Term Effects of Balance Training on Habitual Physical Activity in Older Adults with Parkinson's Disease. Parkinsons Dis. 2019;2019:1-9. doi:10.1155/2019/8769141
Debû B, De Oliveira Godeiro C, Lino JC, Moro E. Managing Gait, Balance, and Posture in Parkinson's Disease. Curr Neurol Neurosci reports. 2018;18(23). doi:10.1007/s11910-018-0828-4
Olson M, Lockhart TE, Lieberman A. Motor Learning Deficits in Parkinson's Disease (PD) and Their Effect on Training Response in Gait and Balance: A Narrative Review. Front Neurol. 2019;10(February):1-17. doi:10.3389/fneur.2019.00062
Löfgren N, Conradsson D, Joseph C, Leavy B, Hagströmer M, Franzén E. Factors Associated With Responsiveness to Gait and Balance Training in People With Parkinson Disease. J Neurol Phys Ther. 2019;43(1):42-49. doi:10.1097/NPT.0000000000000246
Dr. Becky Farley
About the Author
If you ask her, Dr. Becky Farley will tell you that working with her first client with Parkinson's almost 20 years ago changed her life and her career, and since then she hasn't stopped changing lives of those living with Parkinson's, in Arizona and the rest of the world.  In 2010, she established the PWR!Gym in Tucson and has been offering people with Parkinson disease the PD-specific physical therapy, group exercise, and social engagement they need to get better and stay better. Globally, Dr. Farley supports PWR!'s mission of making cutting-edge PD-specific "exercise as medicine" available to the 10 million people living with PD worldwide, by training healthcare and fitness professionals in the PWR!Moves and the PWR!4Life model (and she's trained over 6000 professionals since she started in 2010!). 
When she's home in Arizona, you'll find Becky working on PD-specific exercise at the PWR!Gym as well as leading our annual exercise intensive PWR! Retreats.  When she's on the road, she's either teaching our PWR!Moves workshops or giving talks at conferences, community organizations, and healthcare networks across the US and world. 
When she isn't working, you can find her working out, walking the dog, and gardening.  To learn even more about Dr. Farley, visit our team page.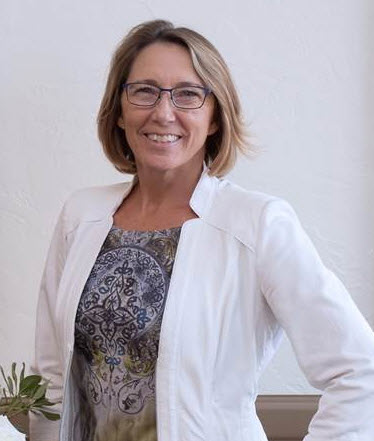 You can find Dr. Farley at: