Service Dogs for People with Parkinson's
Service dogs can be trained to help people with Parkinson's disease with a variety of tasks such as getting dressed, opening doors, or alleviating freezing. Studies show that service dogs can also encourage regular exercise and reduce loneliness. Kari Cleland, who has been training dogs for over 40 years, will be answering all your questions about service dogs.
This event will be recorded for viewing at a later date and available on the www.exerciseforbrainchange.org website.
Speaker: Kari Cleland
October 19, 2022
4:30-6:00 pm (Arizona time)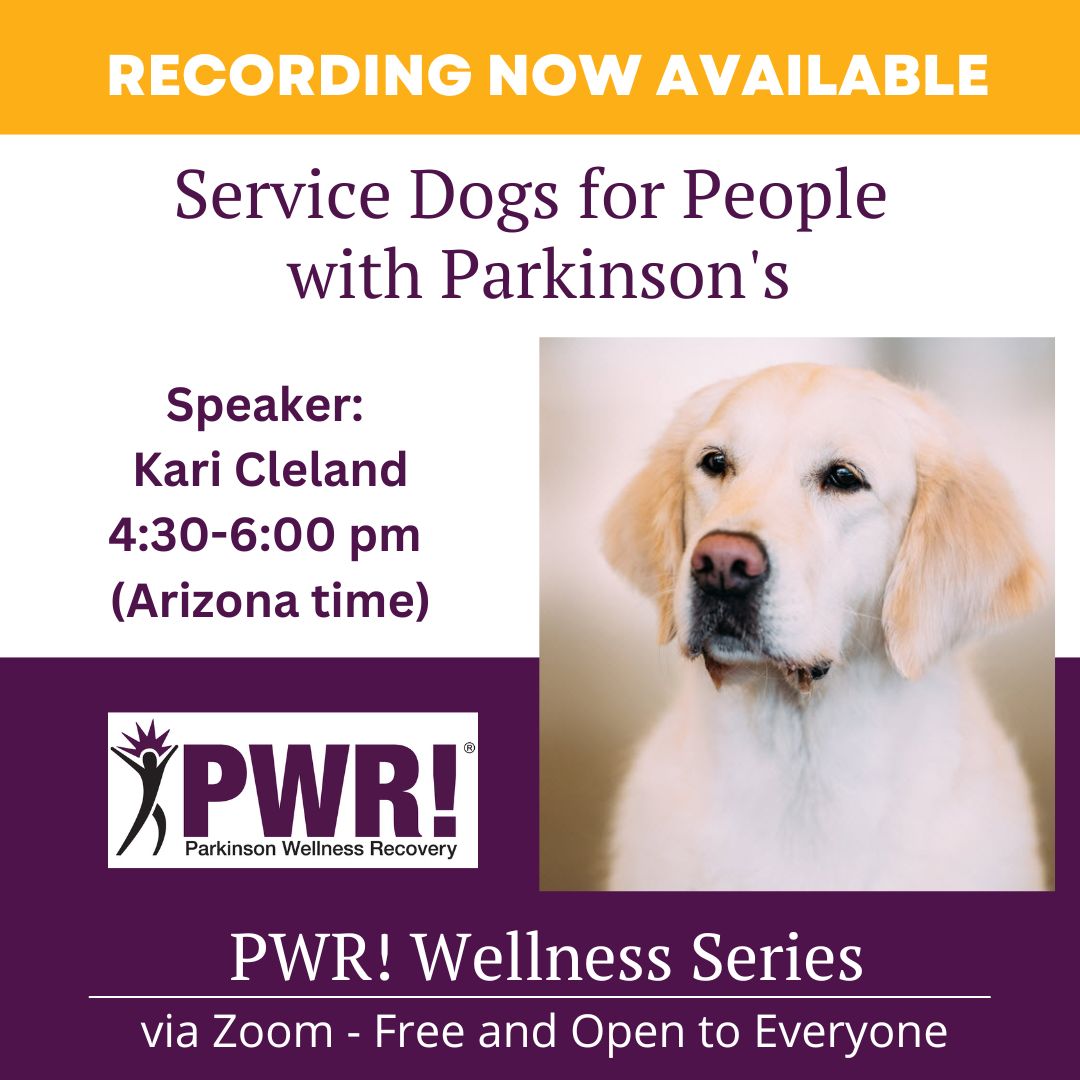 Kari has been training dogs for over 40 years. Her experience includes basic obedience, tricks, therapy dog, and service dogs, with a specialty in service dog training for Parkinson's Disease.
Kari was a zoo keeper for over 35 years and obtained a degree in Exotic Animal Training and Management. She is an expert in training cats and helps solve pesky problems that others just don't understand. She is thorough anticipating needs.