How to keep your exercise game strong while going on vacation
Incorporating exercise into your vacation plans:
Keep your Parkinson's symptoms at bay with these simple strategies to help you keep moving during your vacation. 
As summer arrives, many of us plan to get out of town, literally, in an attempt to get away from the hustle and bustle of everyday life. Maybe we're visiting family, or seeing a destination on our bucket-list, or relaxing on a sunny beach somewhere. Regardless of where you're vacationing, maintaining an exercise program can often seem like a hassle when your goal is to rest and relax.  Keep reading so that you can use these simple tips to incorporate exercise into your vacation plans. 
Consider incorporating activities that require you to move, so that you can exercise while you have fun. Perhaps you might go on guided tour or walk, or go window-shopping and speed-walk from store to store.  Maybe you'd like to play in a volleyball tournament on the beach. Whatever you decide to do, make sure it's FUN! While it's important to have a routine for your exercise plan, and we stress being as consistent as possible with daily exercise, trying new experiences will challenge your body in new and fun ways.

 

Take a small resistance band with you on a cruise ship or in a small hotel room and work your whole body with one band. Some examples include Rogue Resistance Bands and Therabands. 

 

Grab your FitBit or activity tracker and walk around new locations in order to reach your step count for the day. 

 

If you're going to an activity-inclusive resort or cruise, consider doing new activities that challenge your cognition, coordination, and balance, like dancing or horseback riding. If you're worried about your balance or safety, be sure to let the instructors know that you might have difficulty with the activities, but that you're excited to try modifications!

 

Start your day with some exercise. Perhaps you can wake up with your

PWR!Moves

on your stomach or your back in your hotel room to wake up your muscles. You might try a gym class at your hotel, if they offer it. Maybe there is a pool that you can walk in, or swim in to warm up for the day.

 

Consider working out virtually! Our PWR! Virtual Experience Gold members have access to hundreds of Parkinson-specific exercise videos of every length and intensity imaginable, from 10 minutes to 60. You can log in for a class in real time, or you can watch prerecorded videos at any time. (To sign up for a membership,

click here

! Note that if you act quickly, you can get 50% off the next three months of membership. Go ahead and prepare for that vacation ahead!)

 

Be prepared for brain and body fatigue when vacationing. New environments and new situations will challenge your brain to consider alternative ways to move, and that may work your brain a bit more. Consider planning for breaks in the day where you can give your brain a break: Read a book, take a nap, or meditate. 

 

Consider timing your movement-heavy activities for periods when you are "on" on your medication. 

 

Look at your activities for the day and plan areas where you might rest, if your body gets tired. Maybe you can add a strategically placed restaurant after an energizing walk on the beach. 🙂

 

Be sure to hydrate regularly. If you have Parkinson disease, you may have a decreased awareness of feeling dehydrated, and difficulty swallowing may increase that risk. Consider enjoying popsicles, eating juicy fruit, or using a portable backpack with a water bladder inside.

 

Remember above all – HAVE FUN! Exercise is meant to be fun, just like vacations are meant to be fun. It's okay to be creative in how you exercise! 

 
 Remember that taking small steps each day to incorporate movement will help your body and mind feel sharp during your adventures. Enjoy those vacations!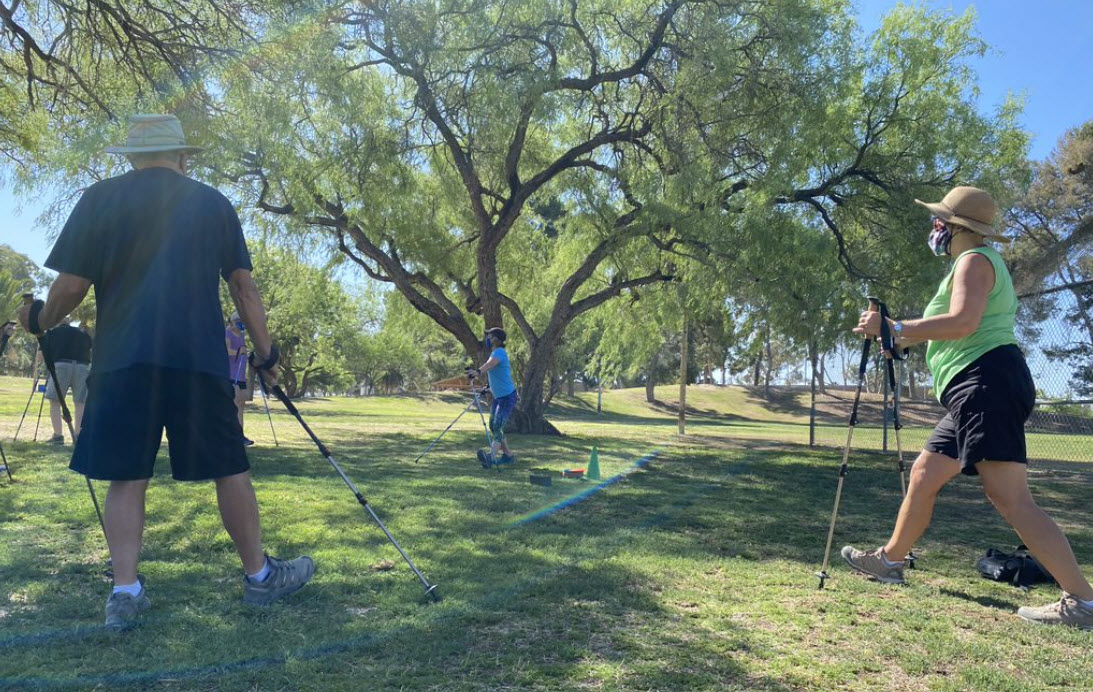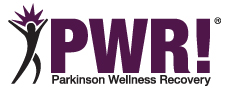 Our goal is to make sure you're always empowered and informed.
We offer handouts, downloads, research updates, Wellness Series talks, retreats with knowledgeable speakers, in-person and virtual wellness consultations, and in-person physical therapy visits. We are here for our PWR! Members every step of the way.
We're excited to have you join us!

Catherine D. Printz, DPT
Parkinson Disease Exercise Specialist
Board Certified Neurologic Clinical Specialist
About the Author
Catherine (Cat) specializes in neurological physical therapy, has worked in both inpatient and outpatient settings at the University of California in San Diego and San Francisco, and served as an Assistant Clinical Professor at UCSF's School of Medicine. Cat is board-certified as a neurologic certified specialist by the American Board of Physical Therapy Specialties and holds several certifications specifically tailored to the treatment of patients with Parkinson disease; she is a PWR!Moves Certified Therapist and Instructor, as well as certified in LSVT BIG. She joined the PWR!Gym in 2018 as a staff physical therapist and now serves as the Director of Rehabilitative and Exercise Therapies.
Cat offers physical therapy to clients in Arizona and wellness consultations to those outside of Arizona.
In her free time, Cat enjoys running, biking, acting as a diabetes advocate, and spending time with her young son, who loves dinosaurs almost as much as he loves the family's three Bengals, Thor, Loki, and Squeakers.