Live Class Calendar
Please note: All class times are given in Arizona Time.
Gold and Platinum Members--click on your live class below for ALL your Zoom links.
All Access Members. -- All the links below are available to you.
Remember to check your class time. Arizona does not participate in daylight savings time.
A reminder that the PWR!Gym will be closed for the Martin Luther King holiday, January 18th, 2023
A reminder starting May 2nd. There are class time changes for Circuit and Boxing.
The Virtual Boxing class is moving from Tuesday/Thursday at 1:30 pm to Tuesday/Thursday morning at 8 am (Arizona time).
The Virtual Circuit class is moving from Wednesdays at 2 pm to Thursdays at 2 pm (Arizona time).
More PWR! Tools to Help You!
Don't miss out on these events!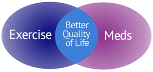 EXERCISE AND MEDICINE – LIVING YOUR BEST LIFE! Speakers: Becky Farley, PT, MS, PHD, PWR! Founder/Chief Science Officer John Goulet, PWR!Gym Member, participant in NeuroDerm ND612H long-term clinical trial February 17, 2021 4:30 – 6:00PM Learn about the synergistic relationship between exercise and medication and how together they can help you achieve the best level…
Read More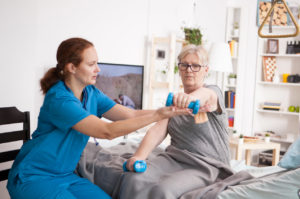 Occupational Therapy for Parkinson's PWR! Wellness Series 4:30-6:00 pm (Arizona Time) Occupational therapists empower people to increase independence and overall function in daily life activities. Emily Rich, a PWR!Moves Certified Therapist, will share an overview of strategies OTs implement in treating symptoms of PD. She will share strategies for improving fine motor skills needed for:…
Read More
Want to get even more out of your exercise?
Contact the PWR!Gym to schedule a one-on-one consultation with our PD exercise specialists, who will work with you to create a plan tailored to your individual goals and needs!