Live Class Calendar
Please note: All class times are given in Arizona Time.
Gold and Platinum Members--click on your live class below for ALL your Zoom links.
All Access Members. -- All the links below are available to you.
Remember to check your class time. Arizona does not participate in daylight savings time.
A reminder that the PWR!Gym will be closed for the Labor Day holiday on Monday, September 5th. All live classes will not be held on that day.
A reminder starting May 2nd. There are class time changes for Circuit and Boxing.
The Virtual Boxing class is moving from Tuesday/Thursday at 1:30 pm to Tuesday/Thursday morning at 8 am (Arizona time).
The Virtual Circuit class is moving from Wednesdays at 2 pm to Thursdays at 2 pm (Arizona time).
More PWR! Tools to Help You!
Don't miss out on these events!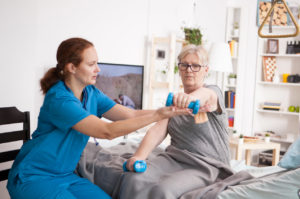 Occupational Therapy for Parkinson's PWR! Wellness Series 4:30-6:00 pm (Arizona Time) Occupational therapists empower people to increase independence and overall function in daily life activities. Emily Rich, a PWR!Moves Certified Therapist, will share an overview of strategies OTs implement in treating symptoms of PD. She will share strategies for improving fine motor skills needed for:…
Read More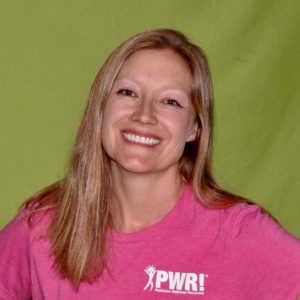 Speaker: Shelley Hockensmith, PT, Board Certified Neurologic Specialist October 21, 2020 4:30 – 6:00PM Dizziness is a commonly reported symptom by people with Parkinson's disease. It is important to determine the source in order to treat the dizziness. Shelley will provide information about different types and sources of dizziness, the inner ear's role in balance,…
Read More
Want to get even more out of your exercise?
Contact the PWR!Gym to schedule a one-on-one consultation with our PD exercise specialists, who will work with you to create a plan tailored to your individual goals and needs!