Live Class Calendar
Please note: All class times are given in Arizona Time.
Gold and Platinum Members--click on your live class below for ALL your Zoom links.
All Access Members. -- All the links below are available to you.
Remember to check your class time. Arizona does not participate in daylight savings time.
A reminder that the PWR!Gym will be closed for the Labor Day holiday on Monday, September 5th. All live classes will not be held on that day.
A reminder starting May 2nd. There are class time changes for Circuit and Boxing.
The Virtual Boxing class is moving from Tuesday/Thursday at 1:30 pm to Tuesday/Thursday morning at 8 am (Arizona time).
The Virtual Circuit class is moving from Wednesdays at 2 pm to Thursdays at 2 pm (Arizona time).
More PWR! Tools to Help You!
Don't miss out on these events!

JOIN US FOR – PWR!GYM RECHARGE Speakers: PWR!Gym Staff March 3, 2021 4:30 – 6:00PM 2020 was quite the year! Please join us as we reflect on all we accomplished last year and hear about our goals and plans for 2021. If you are new to PWR! or thinking about joining our PWR! Virtual Experience…
Read More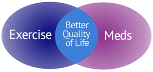 EXERCISE AND MEDICINE – LIVING YOUR BEST LIFE! Speakers: Becky Farley, PT, MS, PHD, PWR! Founder/Chief Science Officer John Goulet, PWR!Gym Member, participant in NeuroDerm ND612H long-term clinical trial February 17, 2021 4:30 – 6:00PM Learn about the synergistic relationship between exercise and medication and how together they can help you achieve the best level…
Read More
Want to get even more out of your exercise?
Contact the PWR!Gym to schedule a one-on-one consultation with our PD exercise specialists, who will work with you to create a plan tailored to your individual goals and needs!