National Caregivers Day: February 19, 2021 
February 19th is National Caregiver's Day. We wanted to send a smile, hug, and support to all of the care partners who give assistance to their loved ones with Parkinson disease.  
At Parkinson Wellness Recovery, we know that having a supportive care partner can be the foundation to having a successful team to combat your PD. A care partner has two jobs: to fullfill their original role as spouse, friend, or child, and also to be the right-hand person to provide that extra support for their loved one with Parkinson's. Our care partners at PWR fill many roles: medical assistant, physical supporter, manager of medicines, task-master of tasks, and booster of morale. They do these skills with grace and love every single day.
But, being a care partner can often be tiring, and finding support for yourselves is also just as important as providing support for your loved ones! It's not only okay to get support- it's necessary!
We recommend that you check out the following resources: 
The Parkinson Foundation's Top 10 Essential Caregiver Resources: https://www.parkinson.org/blog/caregiver-corner/top-caregiver-resources 
"You, Your Loved One, and Parkinson's Disease" -Advice from Lonnie Ali and The Michael J. Fox Foundation: https://www.michaeljfox.org/sites/default/files/media/document/MJFF_CAREGIVING.pdf  
PIMA Council on Aging "The Caregiver's To-Do List", by Laura Michaels, MSW: https://www.pcoa.org/wp-content/uploads/2018/08/A-Caregivers-To-Do-List.pdf  
Sometimes, the best way to start getting caregiver support is to ask! Your care team at the PWR!Gym would be happy to help you find resources to fit your unique care situation. 
See below to hear how the members and programs at the PWR!Gym have helped Ginny and Randy Richardson  throughout Ginny's journey with parkinsonism.  
PWR! Gym has saved Ginny's life. It's that simple. She started attending the same month as her diagnosis in 2014. What a journey! Initially I had very little connection. Ginny connected with both instructors and participants. Over the 7 years Ginny's diagnosis changed, she suffered a life-altering fall, and now I am as involved in PWR! Gym as she is and I am amazed at the support we both get, physically and emotionally. Parkinsonsism is definitely a team sport, and Ginny has a great team. Thank you! - Randy R.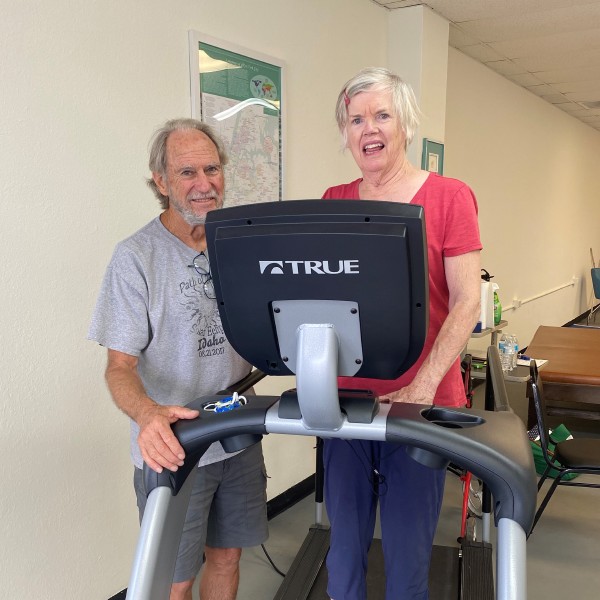 Ginny and Randy Richardson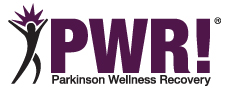 Our goal is to make sure you're always empowered and informed.
We offer handouts, downloads, research updates, Wellness Series talks, retreats with knowledgeable speakers, in-person and virtual wellness consultations, and in-person physical therapy visits. We are here for our PWR! Members every step of the way.
We're excited to have you join us!

Catherine D. Printz, DPT
Parkinson Disease Exercise Specialist
Board Certified Neurologic Clinical Specialist
About the Author
Catherine (Cat) specializes in neurological physical therapy, has worked in both inpatient and outpatient settings at the University of California in San Diego and San Francisco, and served as an Assistant Clinical Professor at UCSF's School of Medicine. Cat is board-certified as a neurologic certified specialist by the American Board of Physical Therapy Specialties and holds several certifications specifically tailored to the treatment of patients with Parkinson disease; she is a PWR!Moves Certified Therapist and Instructor, as well as certified in LSVT BIG. She joined the PWR!Gym in 2018 as a staff physical therapist and now serves as the Director of Rehabilitative and Exercise Therapies.
Cat offers physical therapy to clients in Arizona and wellness consultations to those outside of Arizona.
In her free time, Cat enjoys running, biking, acting as a diabetes advocate, and spending time with her young son, who loves dinosaurs almost as much as he loves the family's three Bengals, Thor, Loki, and Squeakers.